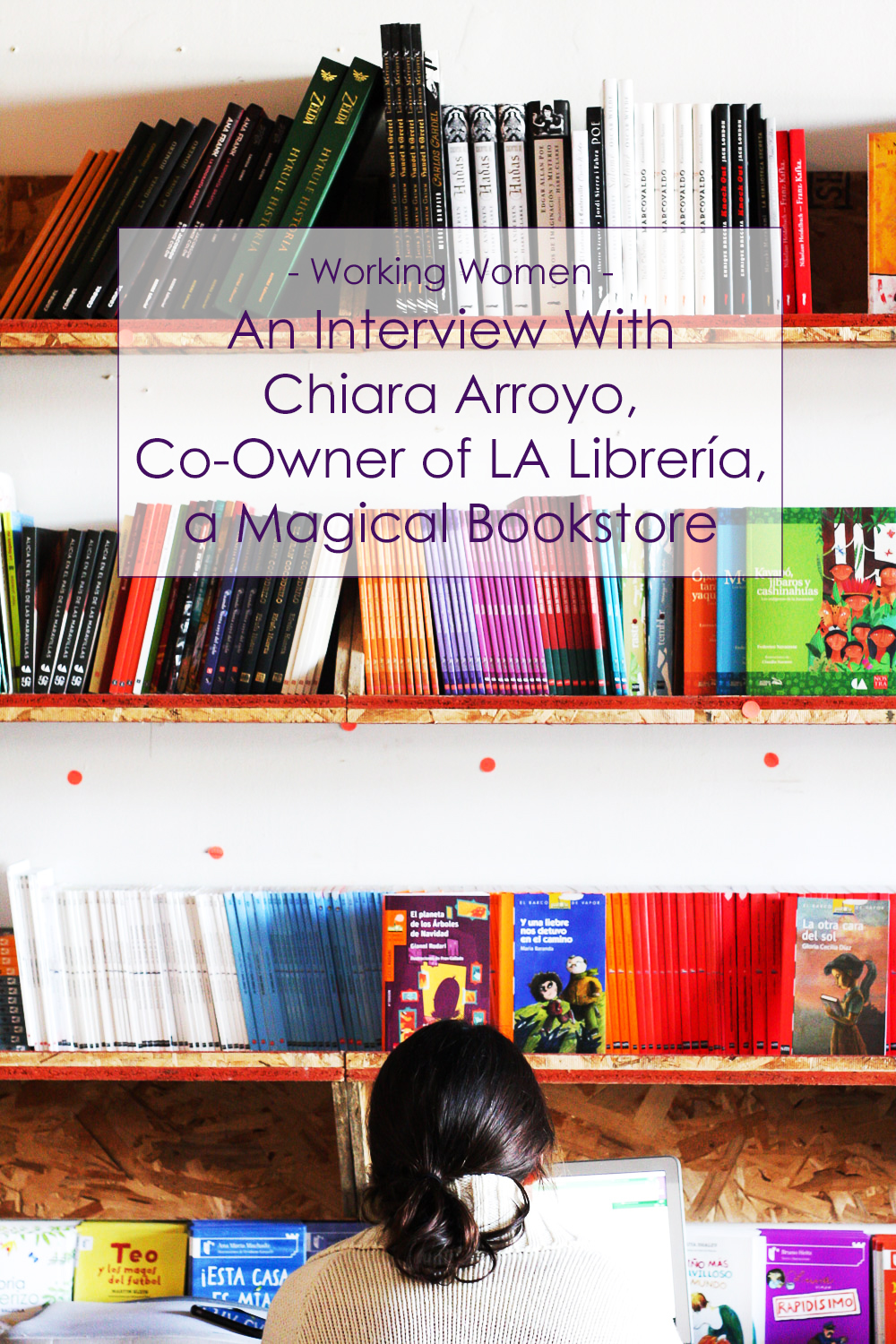 Happy Friday, you all! We are ready for the weekend around here, aren't you? Good news is that I have a really good post for you today!
You might already know that I am from Chile and that George and I are raising bilingual kids. Children's books have been an important part of our lives since the kids were born so I am always on the lookout for books in Spanish, that is how I stumbled upon LA Librería, a magical Spanish bookstore (and distributor) in Los Angeles. They import original literature from Spanish-speaking countries plus great translations of English literature.
The first time I went to this beautiful store I met one of the owners Chiara. She was warm and sweet. I liked her immediately. Her daughter, Matilde, was with her that day. We talked about the difficulties of juggling business and family – one of my biggest life concerns. She told me about her business partner and friend, Celene, and how they both deal with the pressures of motherhood and work.
After meeting her I was curious to hear more about how this successful and wonderful business came about. I was also interested in hearing about the relationship between these two very strong and smart women. Starting a business with a friend sounds like a beautiful idea, don't you think? So I wanted to learn more about how they make it work.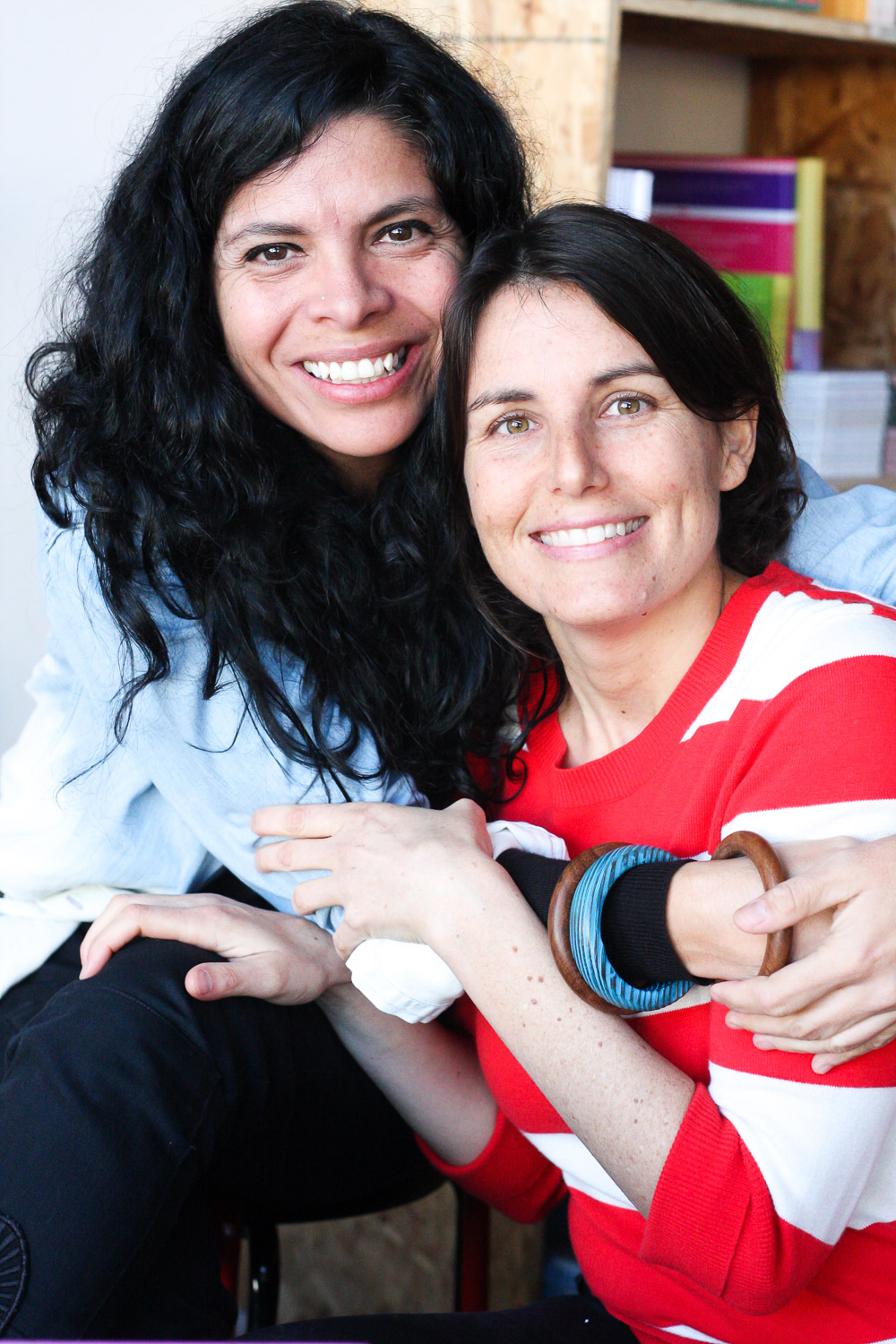 Celene on the left. Chiara on the right.
1) Could you tell us a little bit about you?
My name is Chiara Arroyo. I am a 40-year-old proud mother of three children: Nico 12, Leo 10 and Matilde 7. I am half Italian, half Spanish, married to a Mexican. We moved to LA six years ago from Mexico City. In 2012, I co-founded LA Librería, a bookstore and book distributer specialized in children's literature in Spanish.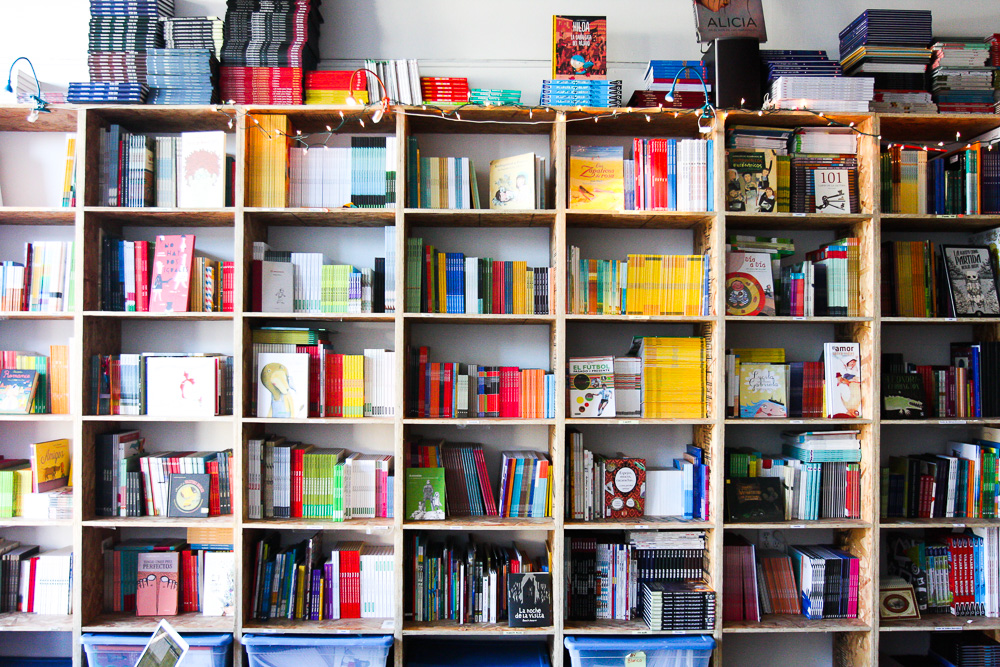 2) How did you decided to start LA Librería?
Celene (my business partner) and I love books. As mothers, we wanted our children to be bilingual and book lovers. In order to do so, we needed books, but we could not find the Spanish books we wanted in the US, so every time we traveled to our countries we would bring back a suitcase filled with Spanish books. Our kids go to a bilingual school, and we soon realized that other parents were also looking for good children's literature in Spanish. This is why we decided to take our hobby a step further and start curating a collection of authentic literature in Spanish, beautifully illustrated and culturally diverse.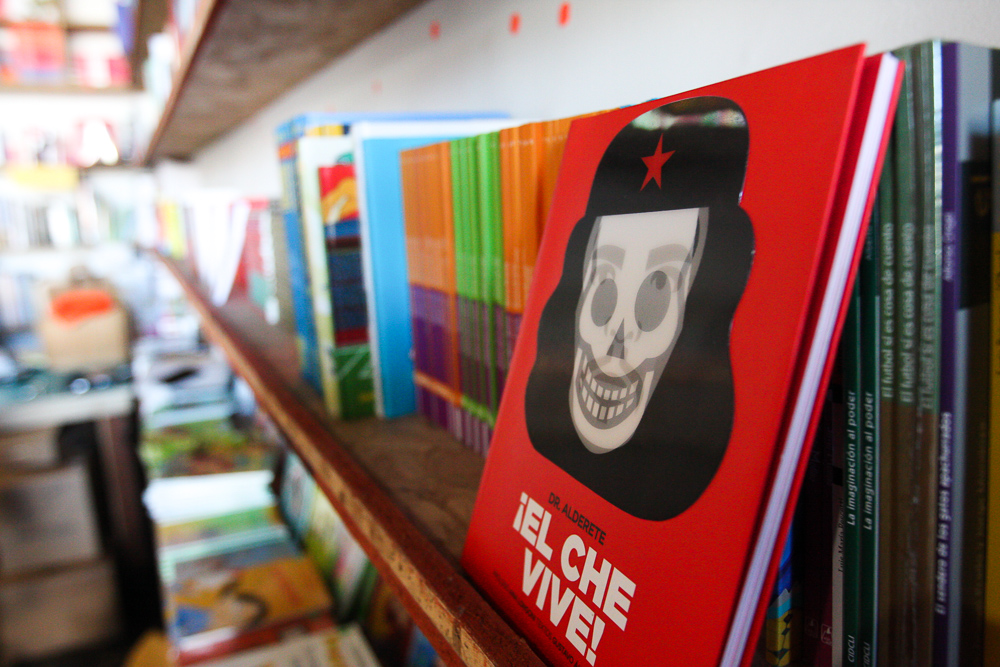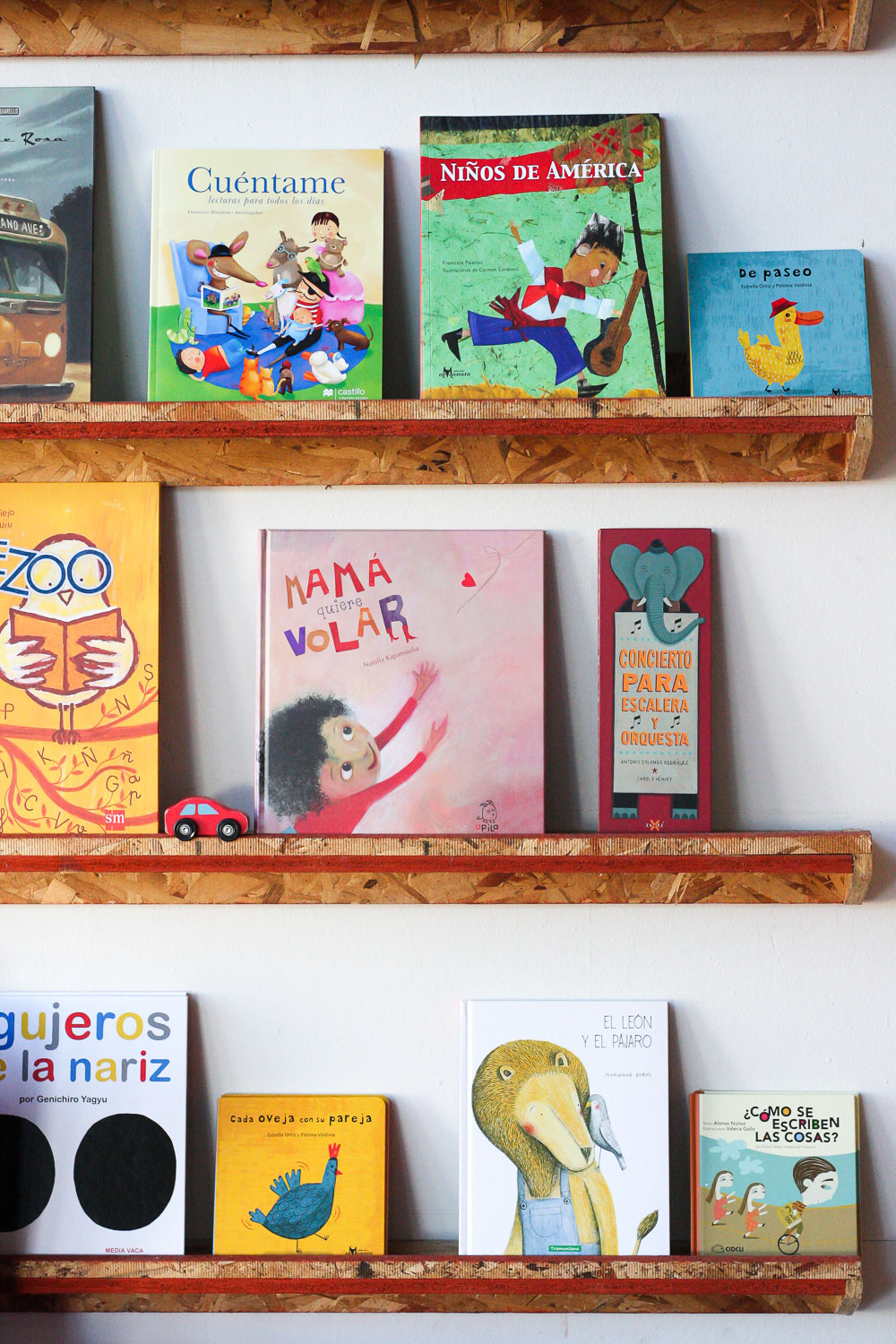 3) Tell us the story of your relationship with Celene. Why did you decide to start this business together?
I met Celene at my childrens' school: a public Spanish Immersion Elementary. Her daughter and my son Leo were classmates. We were both first time parents of a Kindergartener so we wanted to meet new families and support the school. We both signed up to volunteer at the school's book fair. Disappointed by the low quality and small number of books in Spanish, we decided to help the school to find a better selection of books in Spanish. We called a few publishers and convinced them to give us some books we could sell ourselves. We set up two tables with books at the fair and sold out everything. Everybody in the school was very excited. Soon the word was out and we started receiving calls to participate in other school fairs. At that point, we realized that there was a big need for these kind of books and that this need had to be fulfilled by a professional service, not volunteers. We started this service and here we are, five years later…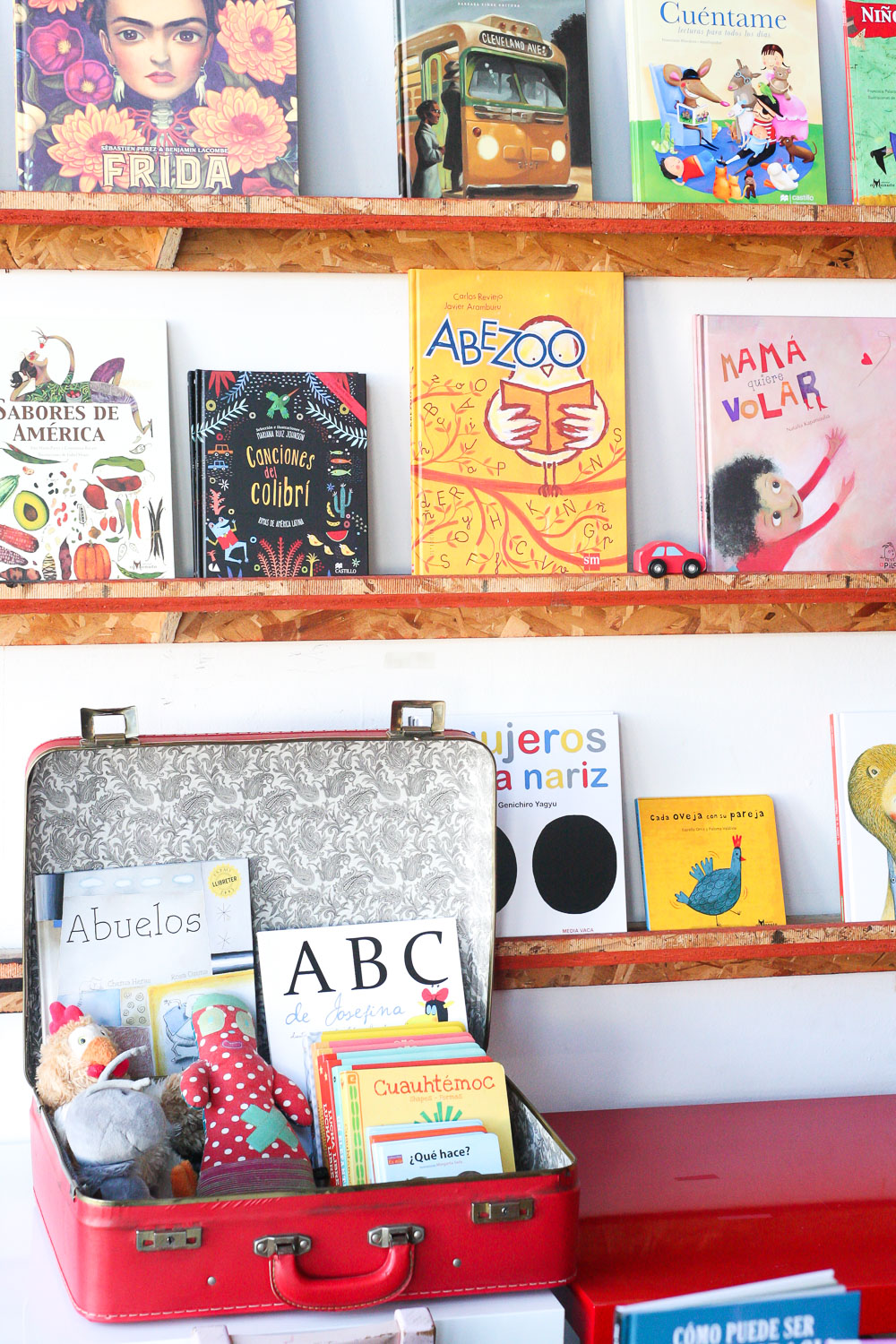 4) What are the best and worst aspects of owning a business with a friend?
There are many positive aspects of owning a business with a friend. The best part is the tranquility of working with someone you trust and respect. I also like the capacity of sharing the whole experience with your partner and friend, especially if you complement one another. I feel very fortunate.
The most difficult part is to be able to separate the professional from the personal life.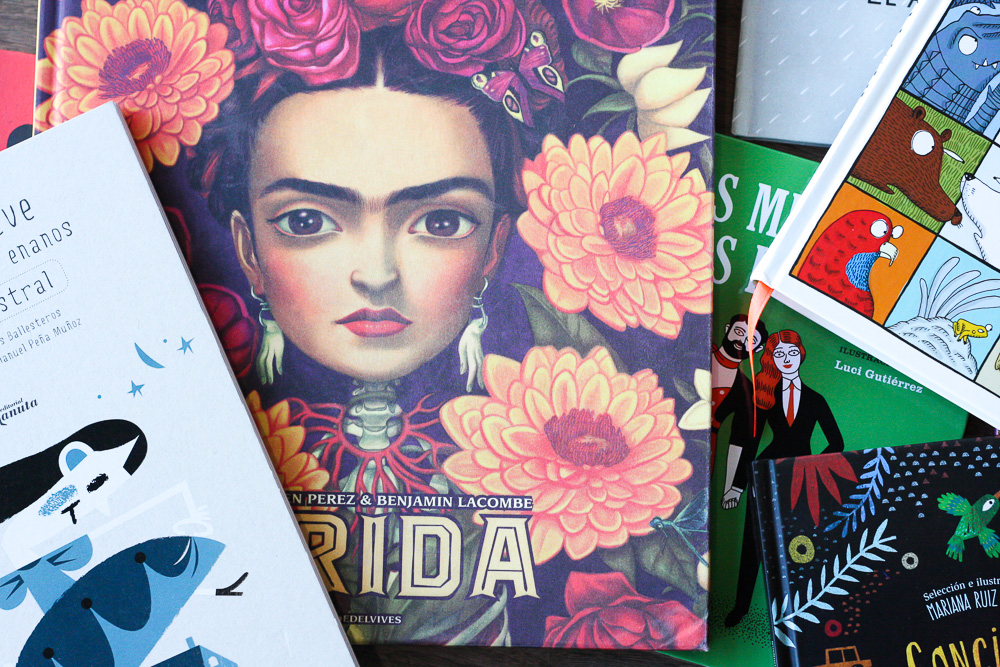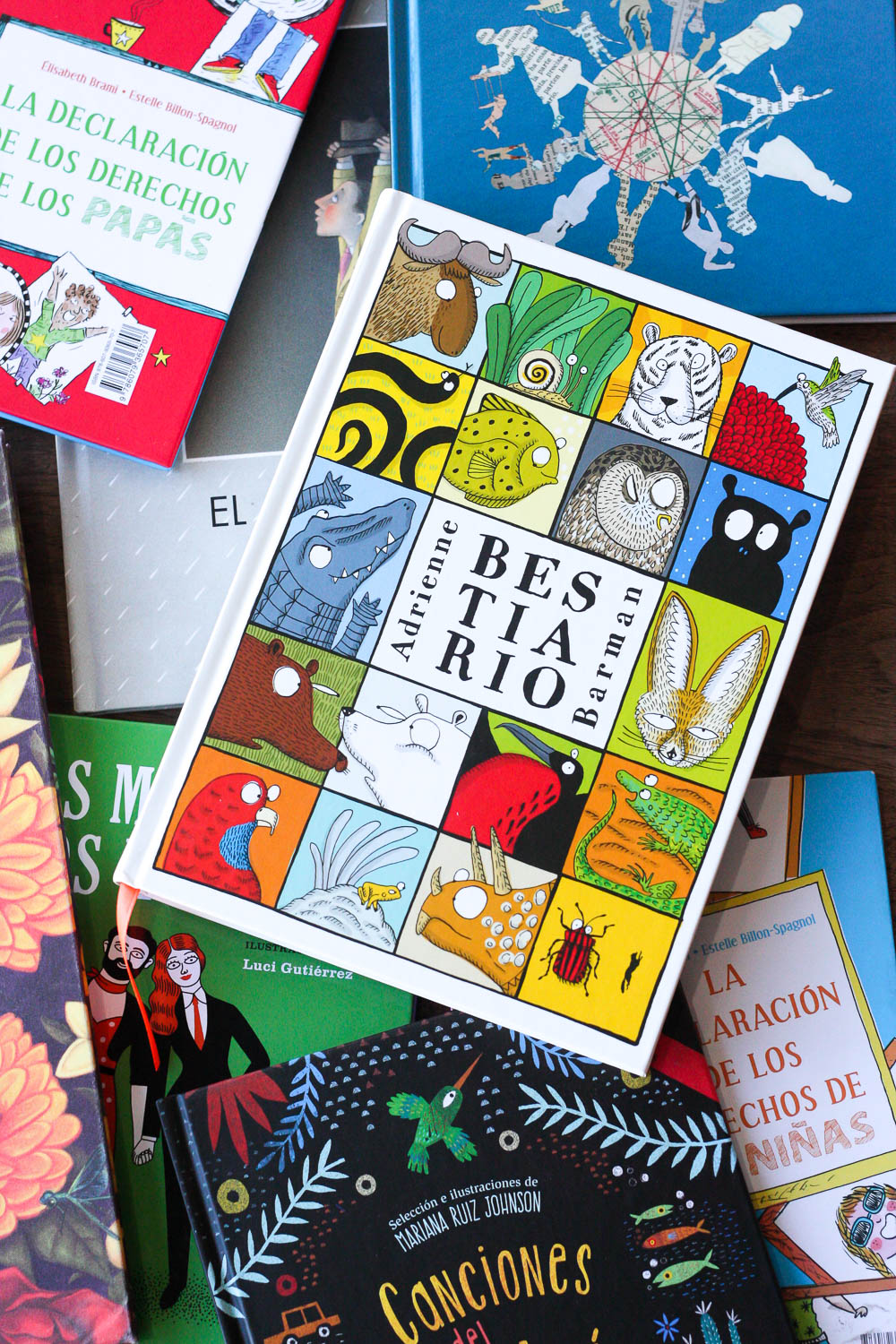 5) What have been the biggest accomplishments of LA Librería so far?
The biggest accomplishment is to see that a bookstore – an already endangered species of Spanish children's literature, a banned and discriminated language – is thriving thanks to a big community of families that want their children to be bilingual while reading good books. On a personal level, I feel very proud to see how a simple idea has become a reality and how much fun we have had in the process. We have learned so many things we did not know about Los Angeles, like the nuances of the American and Latino culture; we have also met a lot of nice people and communities.
6) And the biggest setbacks?
The biggest setback it is to overcome the feeling that whatever we do is not enough. There is always more to do. No matter how much you work, how fast you do it, how productive you try to be, you always end up feeling you should do more… With time we have realized that this is a marathon, not a sprint, so we need to prioritize.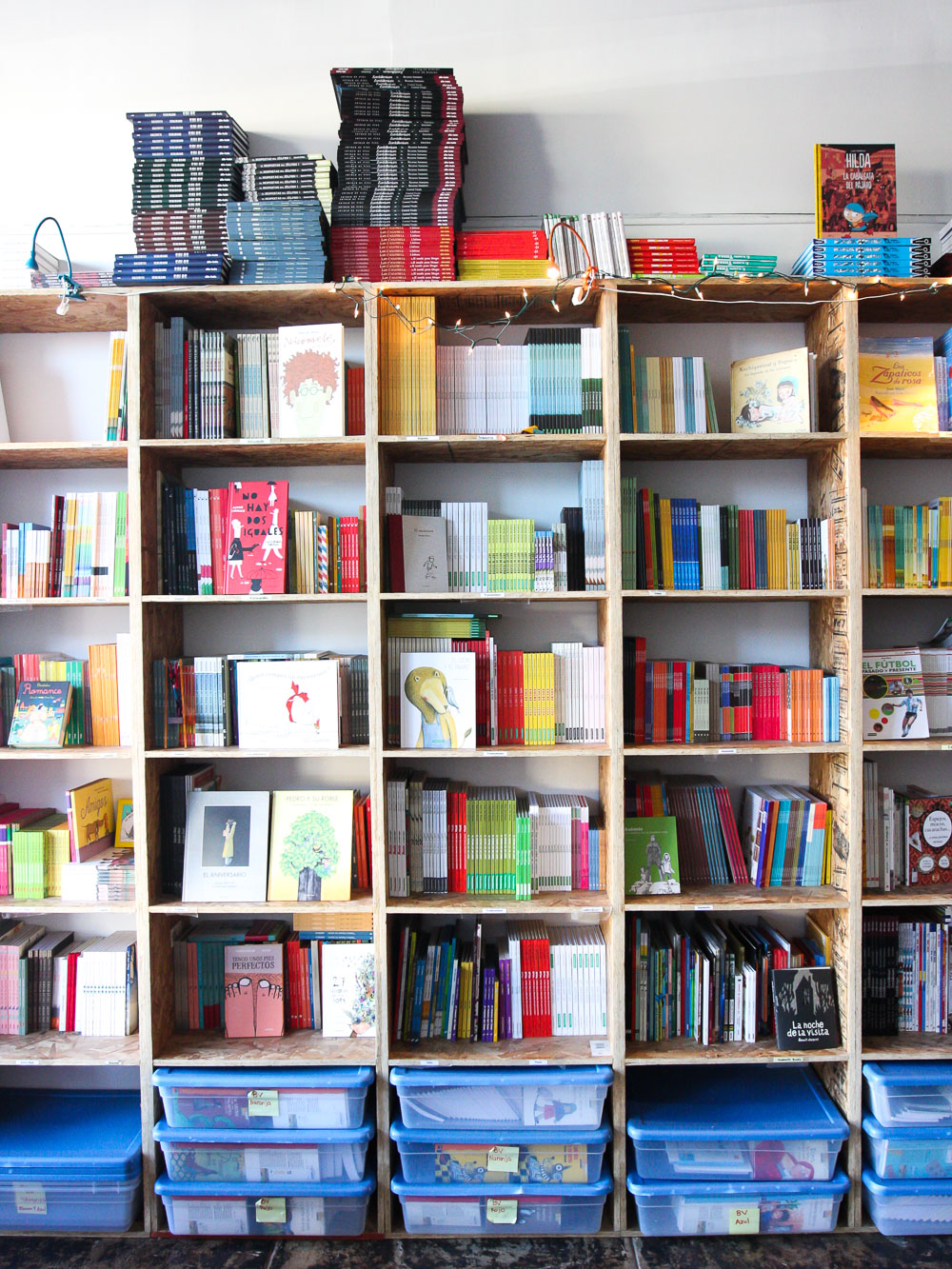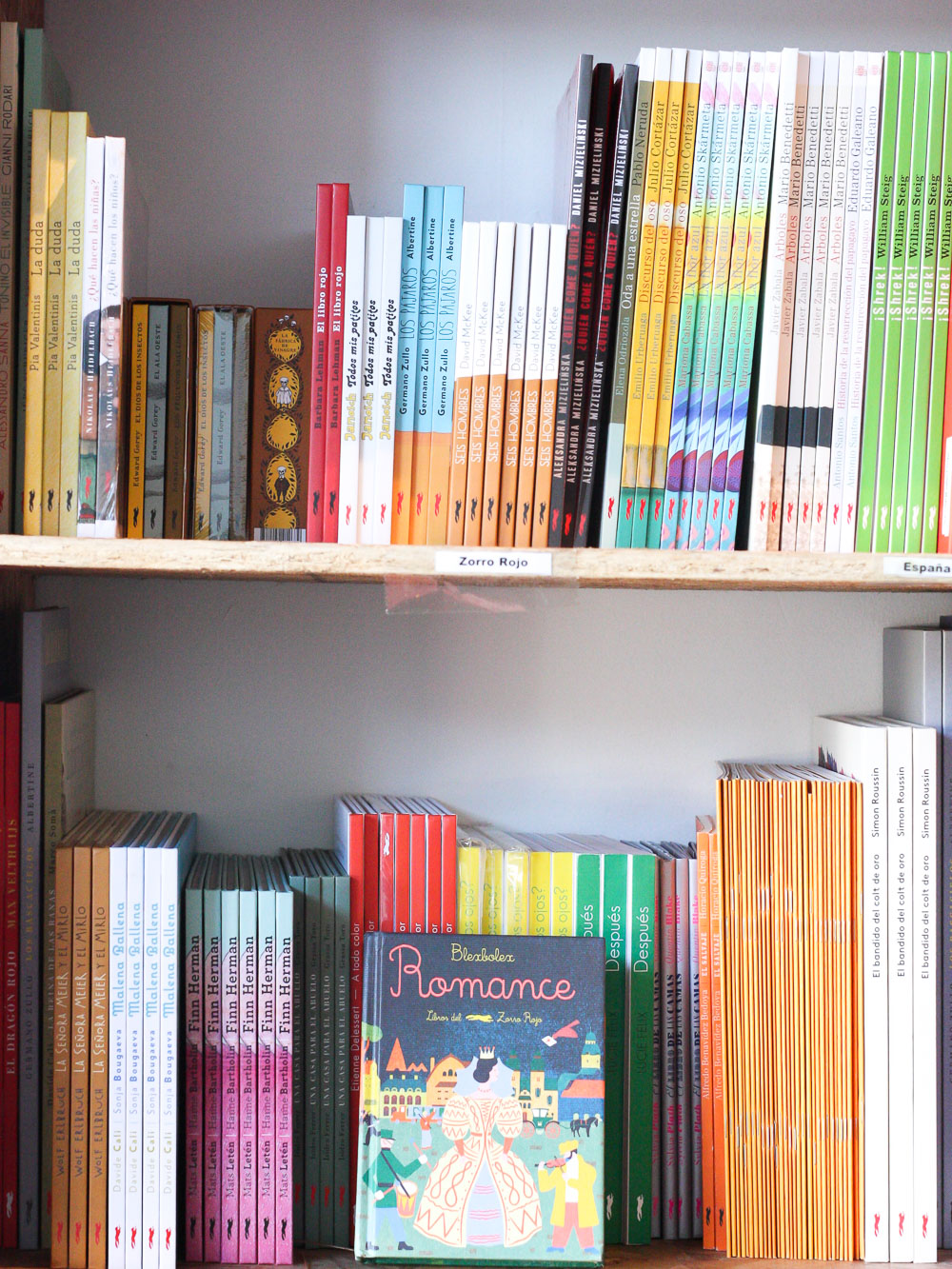 7) Have you ever felt like giving up? If yes, what kept you going?
I have felt exhausted and overwhelmed by work, by being a mother, a wife, a sister… I have felt I am doing things in halves, not in their entirety. What kept me going was the energy and excitement of Celene and the enthusiasms and expectations of the children and families that follow and support us.
8) What are the most important lessons you have learned since starting this business?
I have learned how important it is to communicate, accept your limitations, and exercise. (Men sana in corpore sano).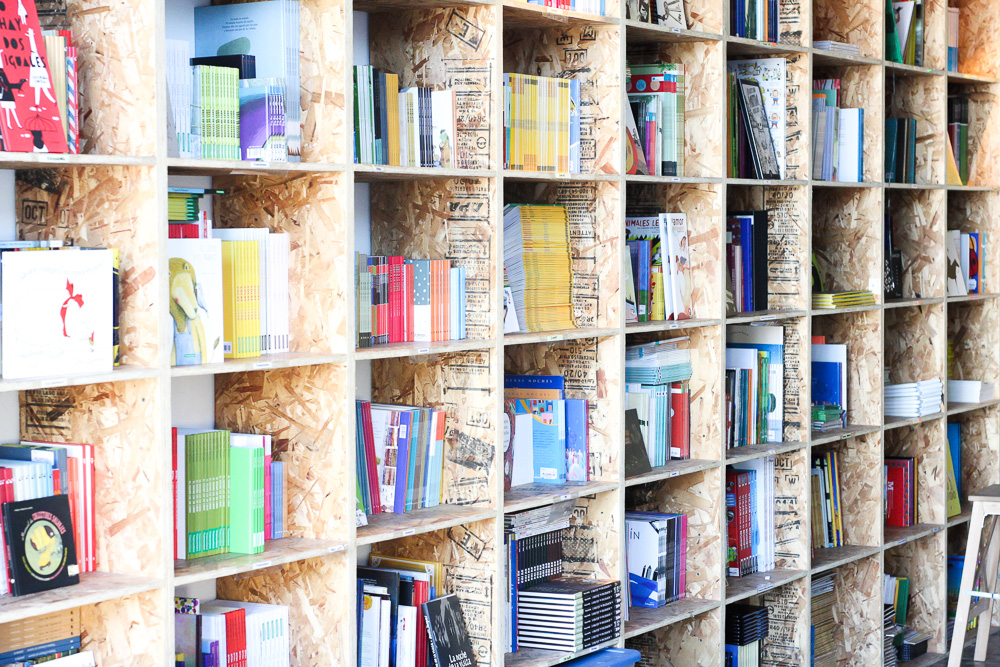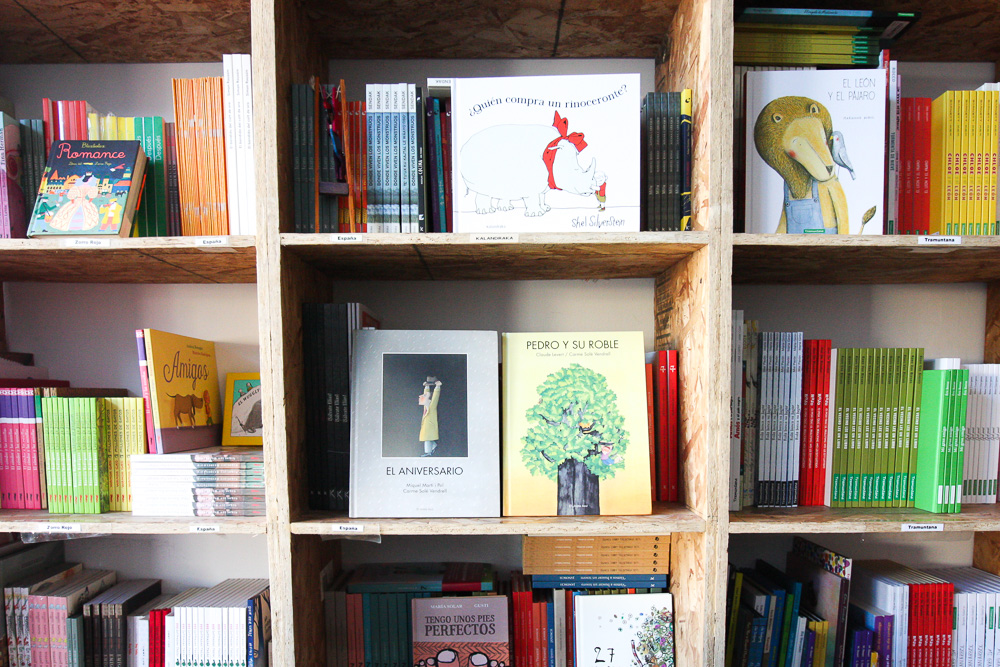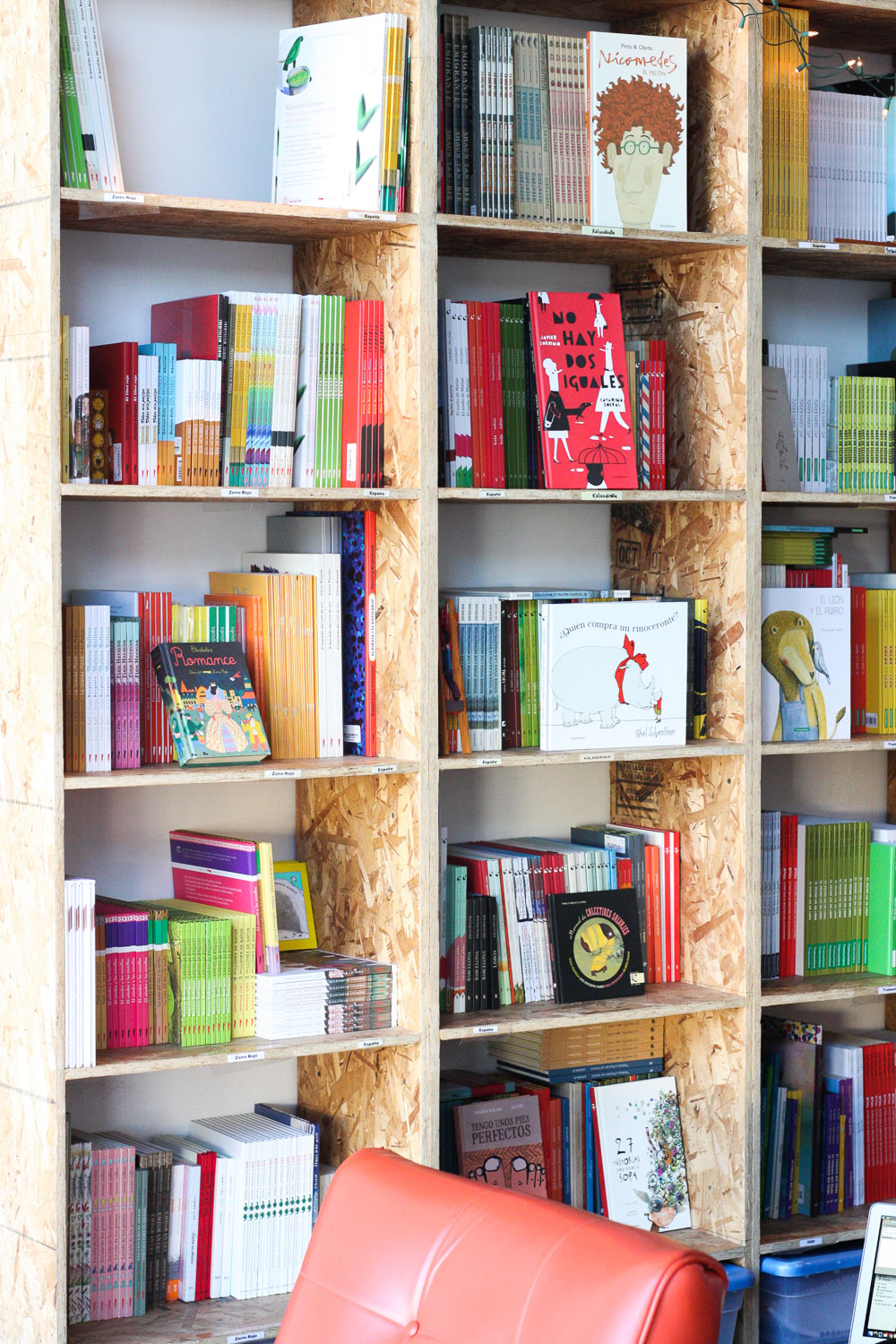 9) You are a family person. Do you feel like you are able to juggle your personal and professional life?
I am able to but it is not easy. It is actually my biggest concern. My children are still young and they need their mum, but LA libreria is also a young business and it is very demanding.
10) How is your husband involved? And, do you feel having a business has changed your relationship with him?
Pablo, my husband, has been very supportive. He is my biggest fan and a very enthusiastic promoter of LA Libreria. He has helped a lot with the children. He understands because he is an entrepreneur himself. I share with him all the details and challenges of starting and running this company. I can say that our relationship has become stronger, but it hasn't been easy, especially because we have three children in a city with no relatives and with jobs that often require travel.
11) What are your recommendations for other women that want to open their own business?
I would recommend them to enjoy the process as much as the goal. To be creative especially when solving problems; to follow their instinct and do not forget we need to make time for ourselves.
12) How do you see yourself in 5 years?
I see myself happy, enjoying family and friends. Traveling, learning and reading. I hope LA libreria can give me all of that.
Thanks, Chiara! I really enjoyed reading your answers!
Address
4732 1/2 W. Washington Blvd.
Los Angeles, CA 90016
You can buy books online, too!
https://jestcafe.com/wp-content/uploads/2017/02/Interview-with-Chiara-La-Libreria-18-copy2.jpg
1500
1000
Mila
https://jestcafe.com/wp-content/uploads/2017/08/Jest-Cafe-about-design.jpg
Mila
2017-02-03 04:39:10
2017-07-15 16:50:13
An Interview With Chiara Arroyo, Co-Owner Of LA Libreria