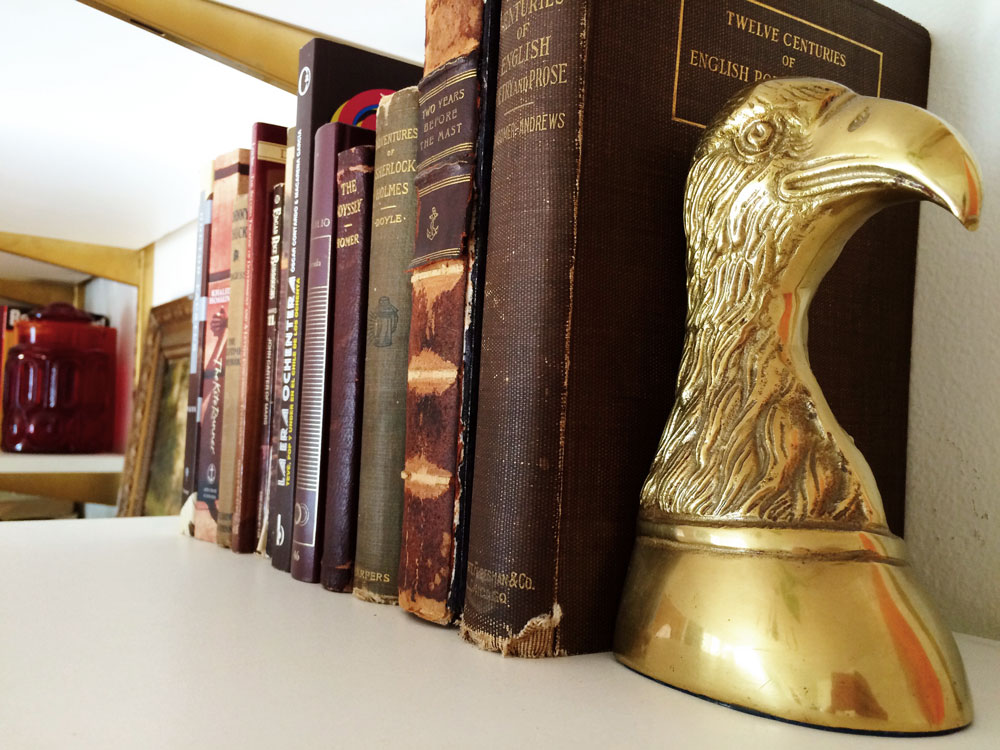 This shot above is the most successful Instagram post I have had since I opened my Instagram account. How do I know this? Well, I got more than 100 likes on this picture, even though my account has a very modest amount of followers. Also, it got re-posted by Primitive and Proper, and, it got a comment from Erica Reitman. Very, very smooth, I must say.
It was a shot of an eagle bookend that I found in a thrift store some months ago. I think it is very cute. I know people on Instagram like vintage items and good thrift store finds as much as I do, so I tried taking a good picture of it to post.
The road to get a good Instagram shot is not easy, and, more than that,  it is kind of ridiculous. It requires a lot of takes, and trials and errors. Also, what it seems perfect from up close, might look horrendous from a little further away. In this shot, for example,  you can't see how my living room had been kidnapped by alien children's toys.
https://jestcafe.com/wp-content/uploads/2016/01/jestcafe.com-instagram-tips-11.jpg
750
1000
Mila
https://jestcafe.com/wp-content/uploads/2017/08/Jest-Cafe-about-design.jpg
Mila
2016-01-18 13:46:19
2016-01-24 09:57:02
Tips And Tricks On How To Take A Successful Instagram Shot