We went for our third and final camping trip of this summer. (For more information on our other camping adventures, go here and here.) We went with friends to Lake Arrowhead for two nights and it was wonderful. We stayed at Dogwood Camping. It was a quiet and beautiful camping place with clean and comfortable bathrooms. The showers were warm and FREE. The only drawback was that we couldn't light fires because it was too dry and dangerous in the San Bernardino National Forest.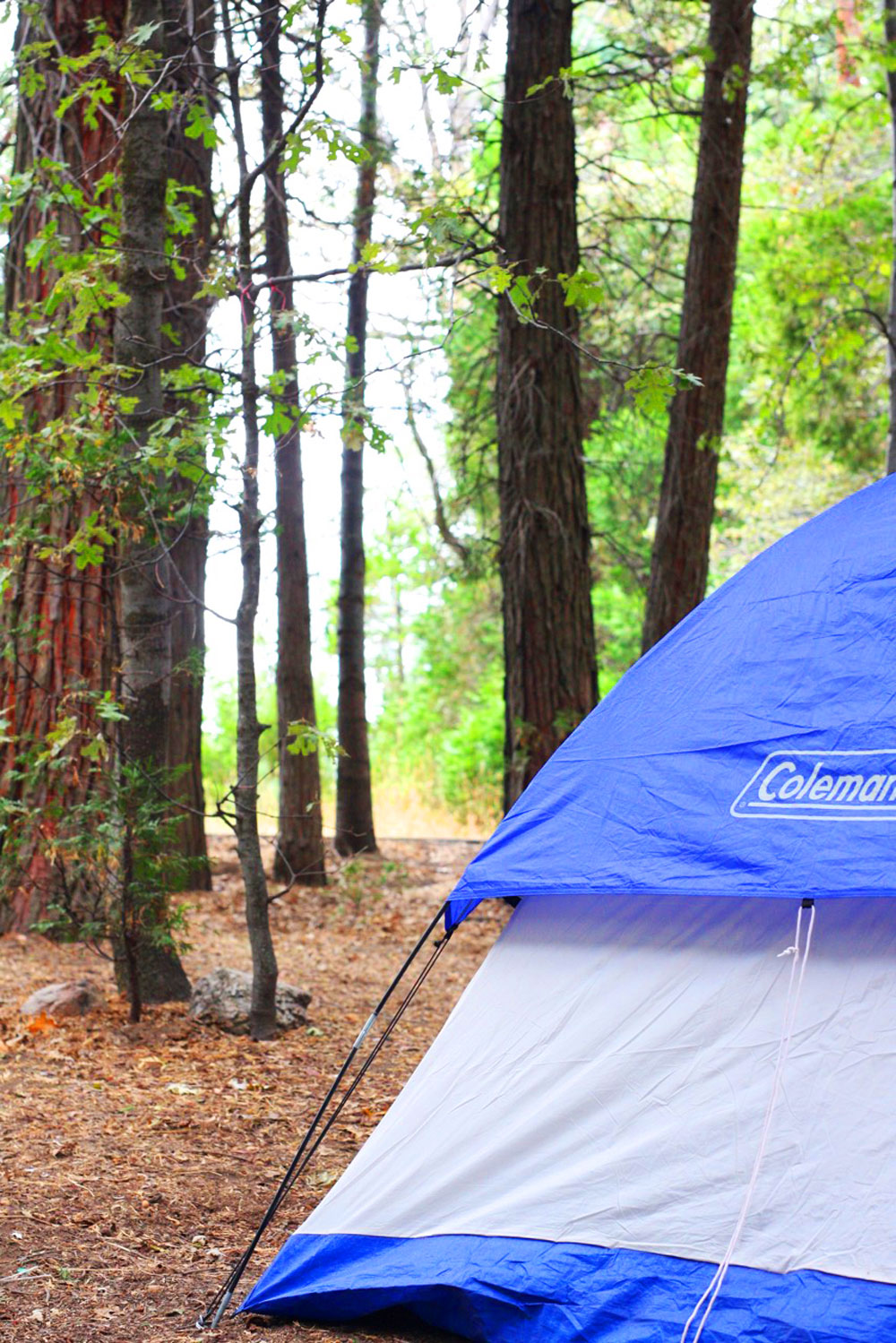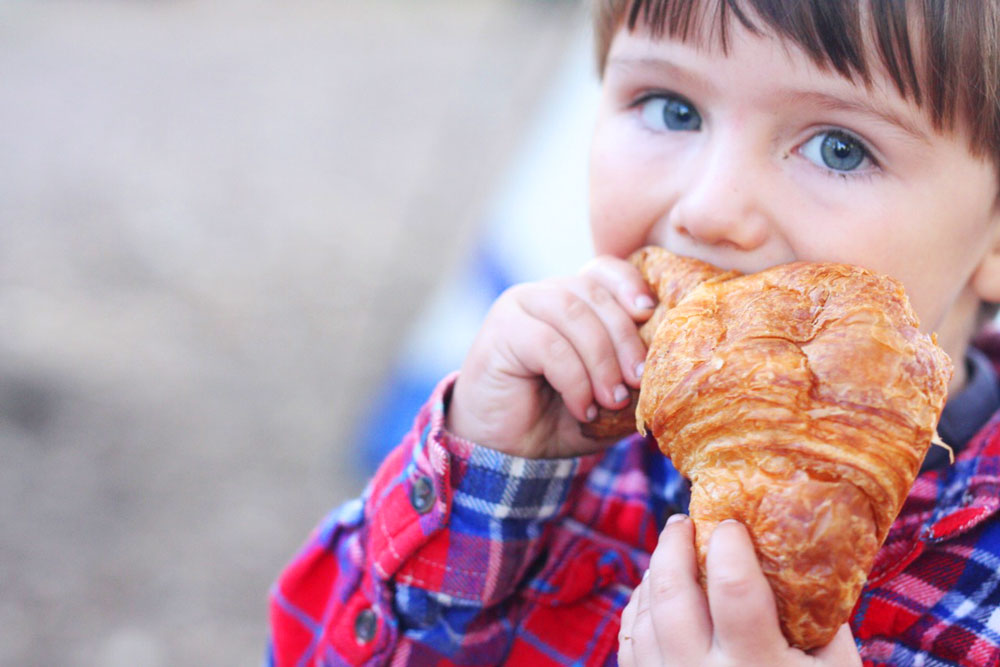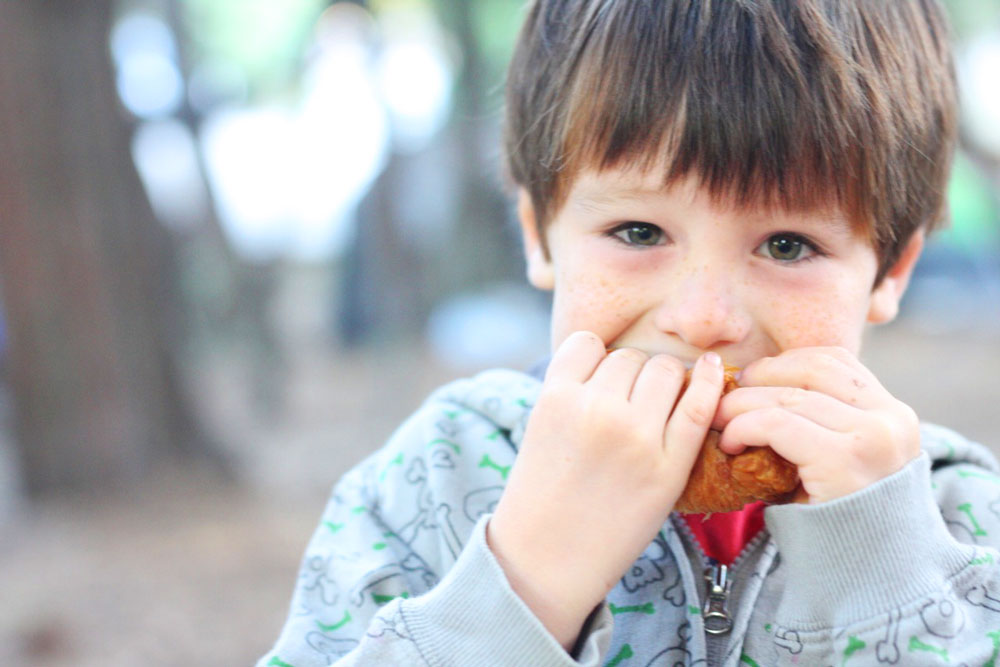 If you want to go, I would recommend leaving at a low-traffic time (obviously). With no traffic, the camp is no more than 1 hr 30 mins away from the West Side, but, with traffic, it can take up to 3 hrs. We all know how annoying LA traffic can be!!!! The worst. If you're leaving on a Friday, aim for leaving at 10 a.m, because then, after the packing panic, you'll be on the road by 11 and that's just early enough. George and the kids left at this time and it took them 1 hr 45 mins to get there. I, on the other hand, had to work late and left Los Angeles at 5pm. It took me 3 hours to get there. What a nightmare!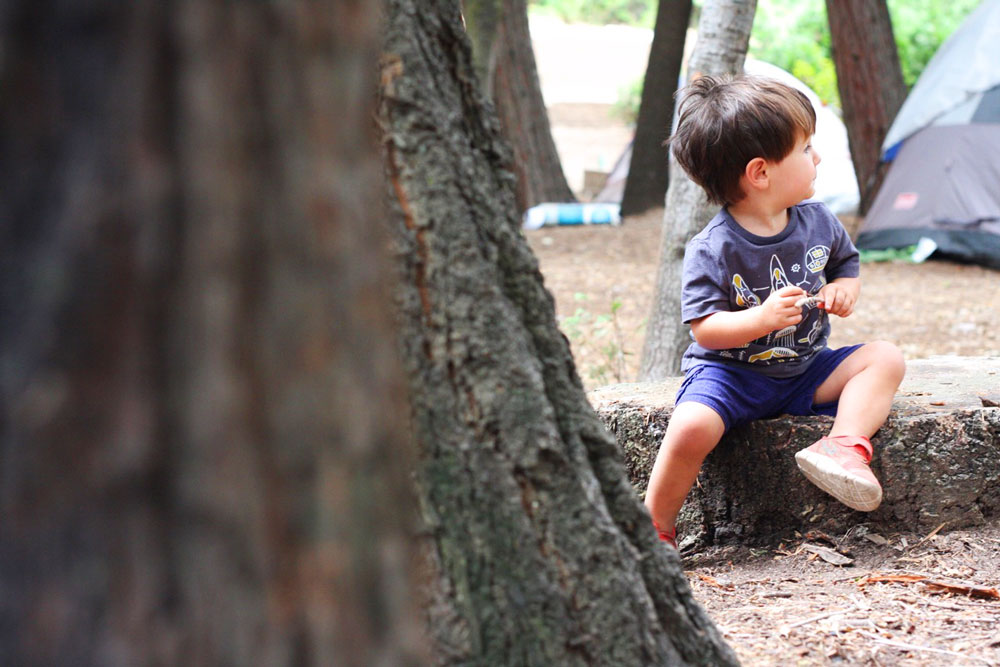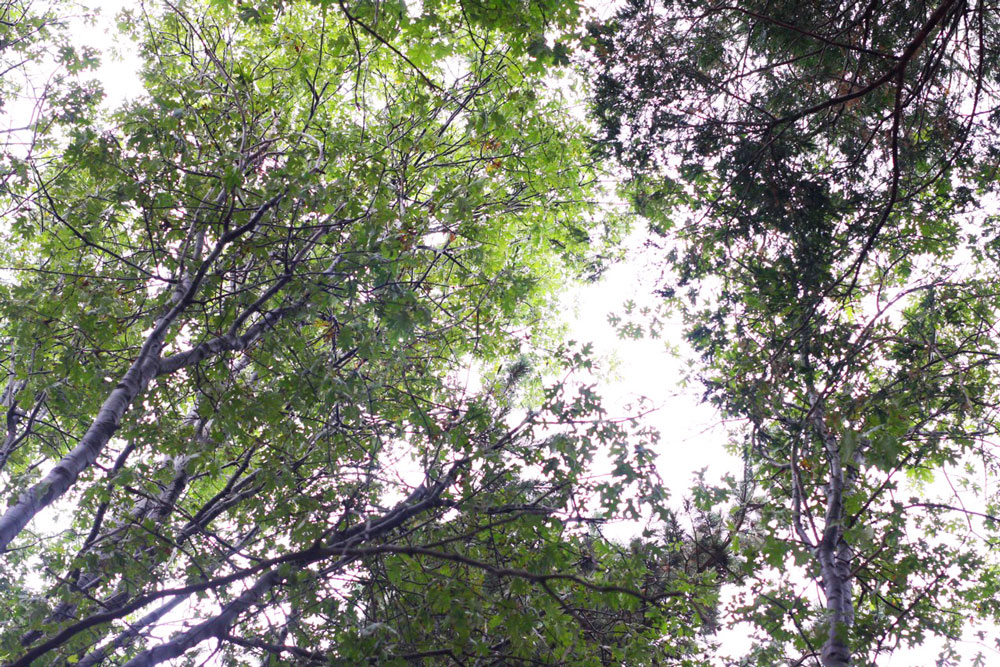 The thing about camping in Dogwood is that you are not really removed from civilization. Arrowhead is 5 minutes away, so, we woke up Saturday morning, ate breakfast – and went to town. There we walked around a little plaza of galleries and restaurants, the kids rode some rides in the park, and we had lunch at a nice restaurant in front of the lake. Should this be considered camping? Mmmm. Depends on whether you see the glass half full or half empty! I still give us a full camping credit for this camping trip, even though we enjoyed some urban comforts, like eating out letting the kids entertain themselves with what could be considered electronics instead of nature (half full, half empty!).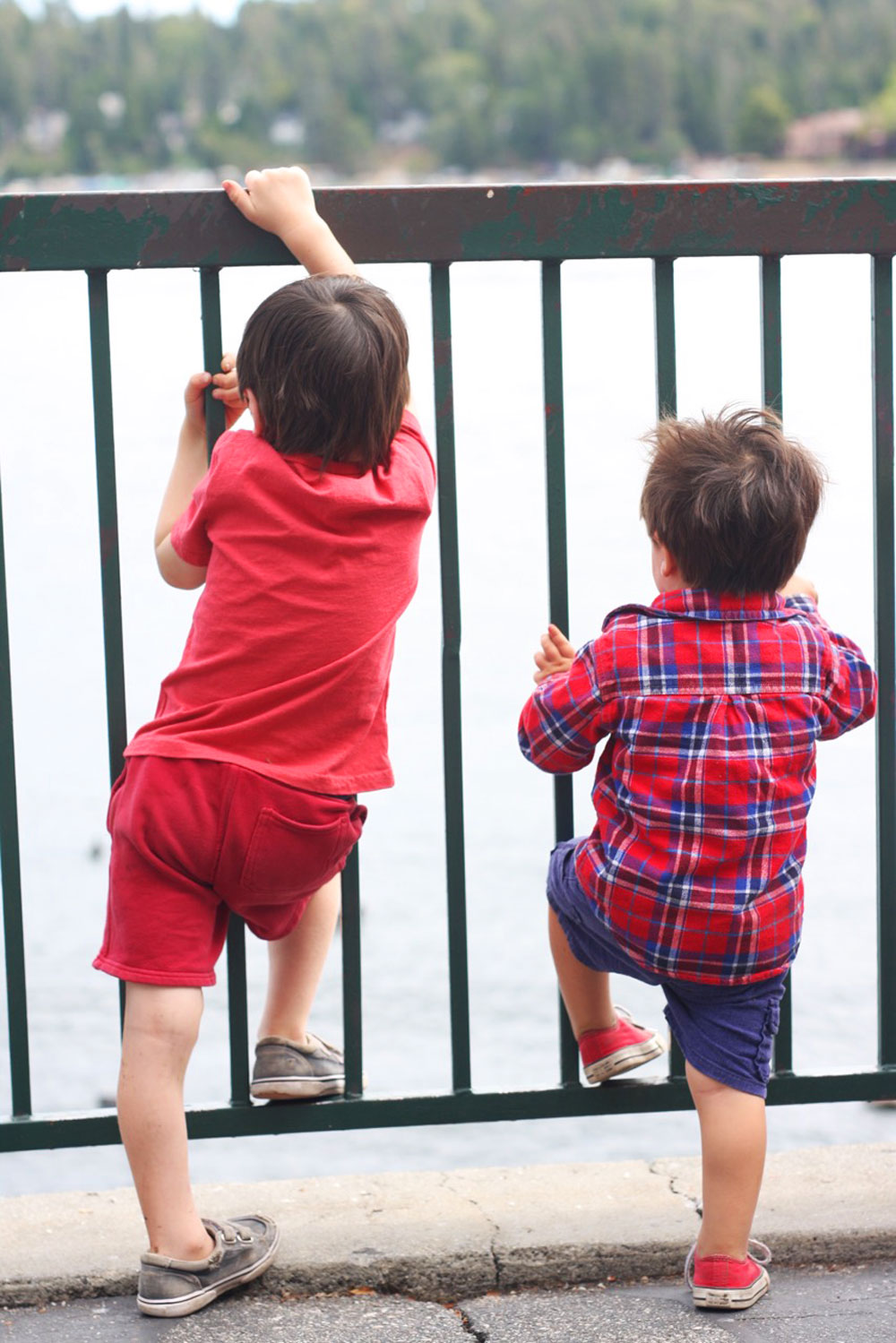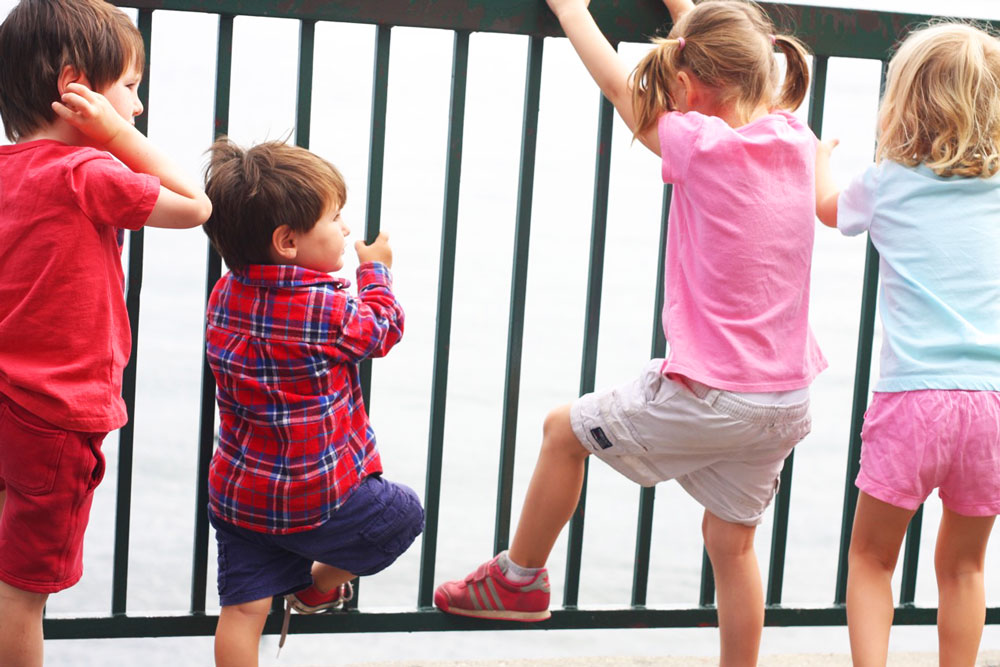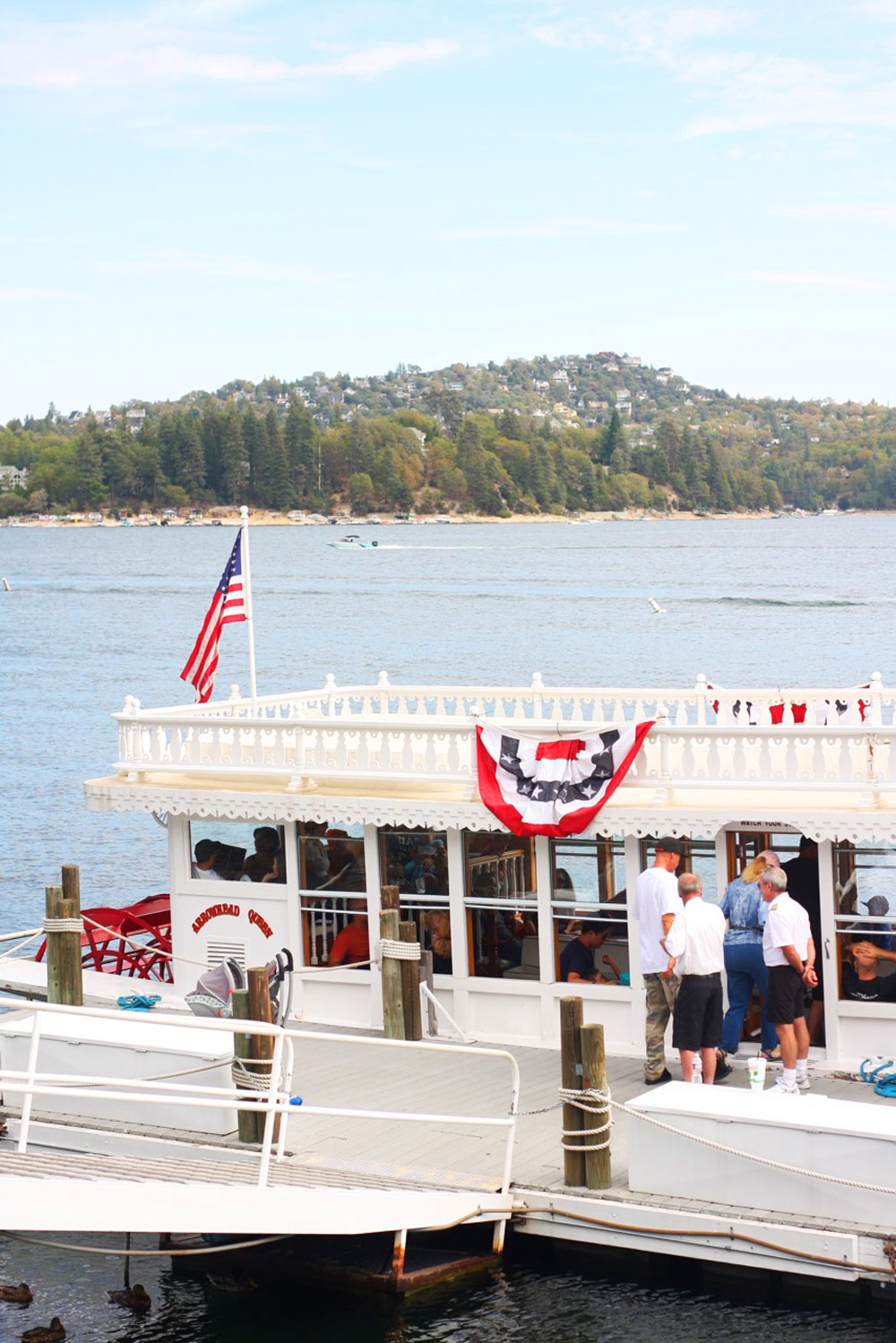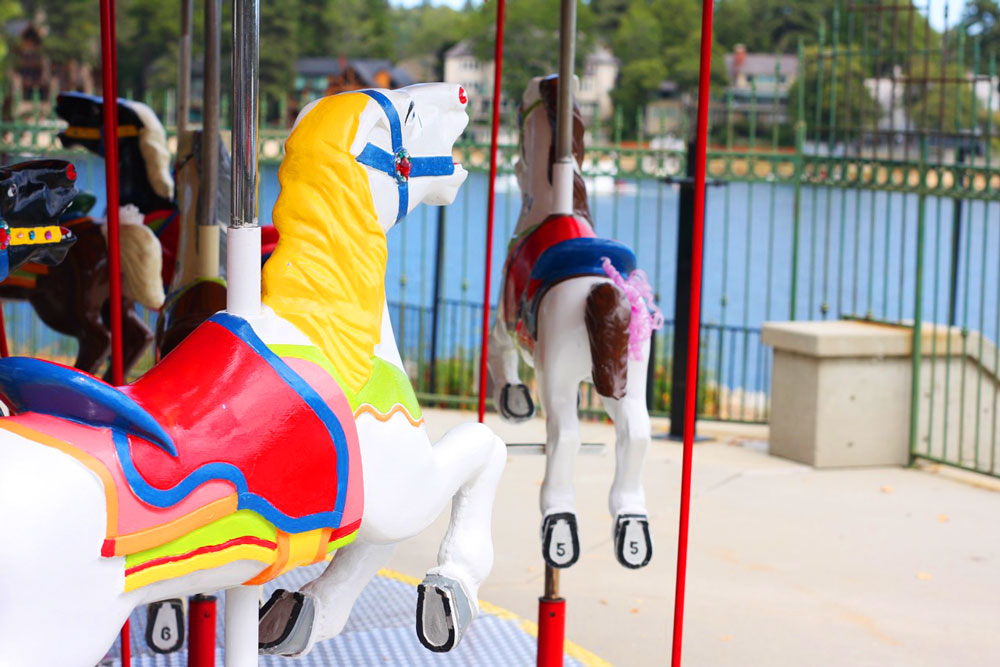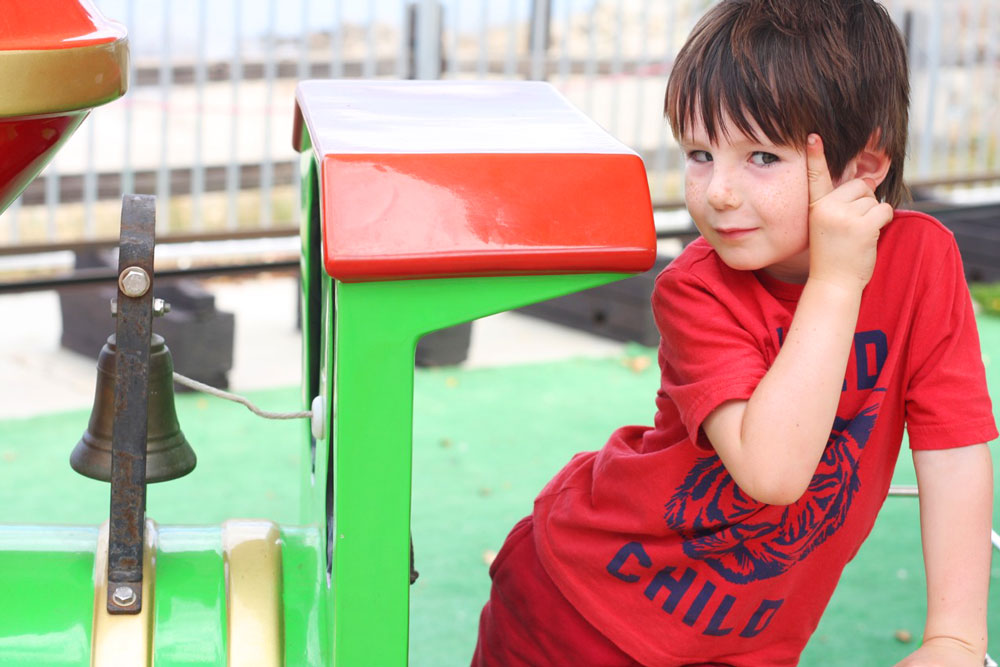 In our defense, we did go for a short hike, and the kids finally had a good battle with sticks and rocks while the adults drank beer and cooked dinner. Also, we slept in tents. Just in case you were wondering.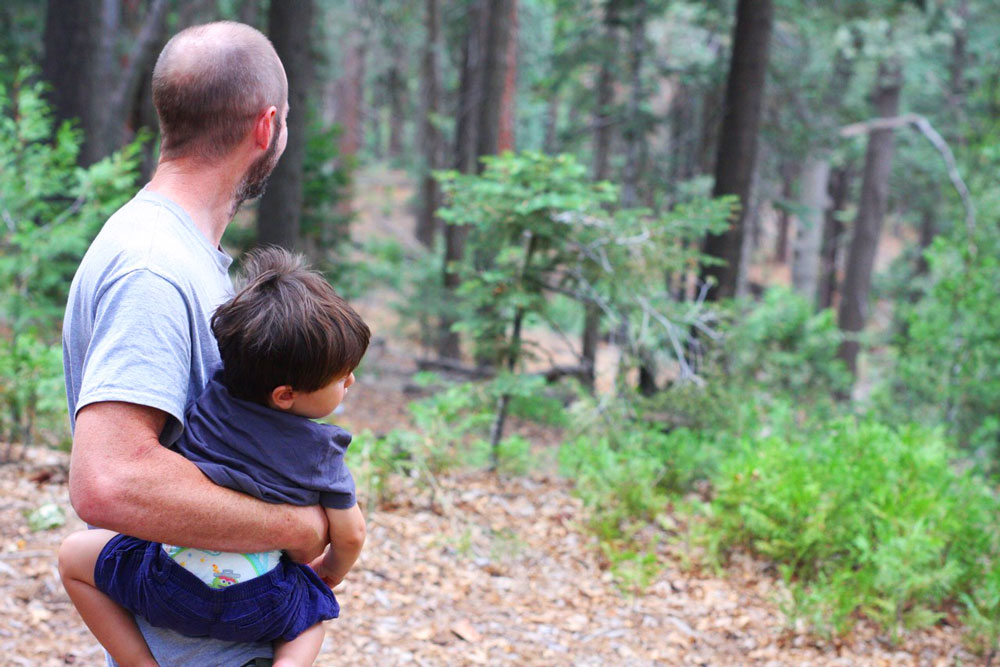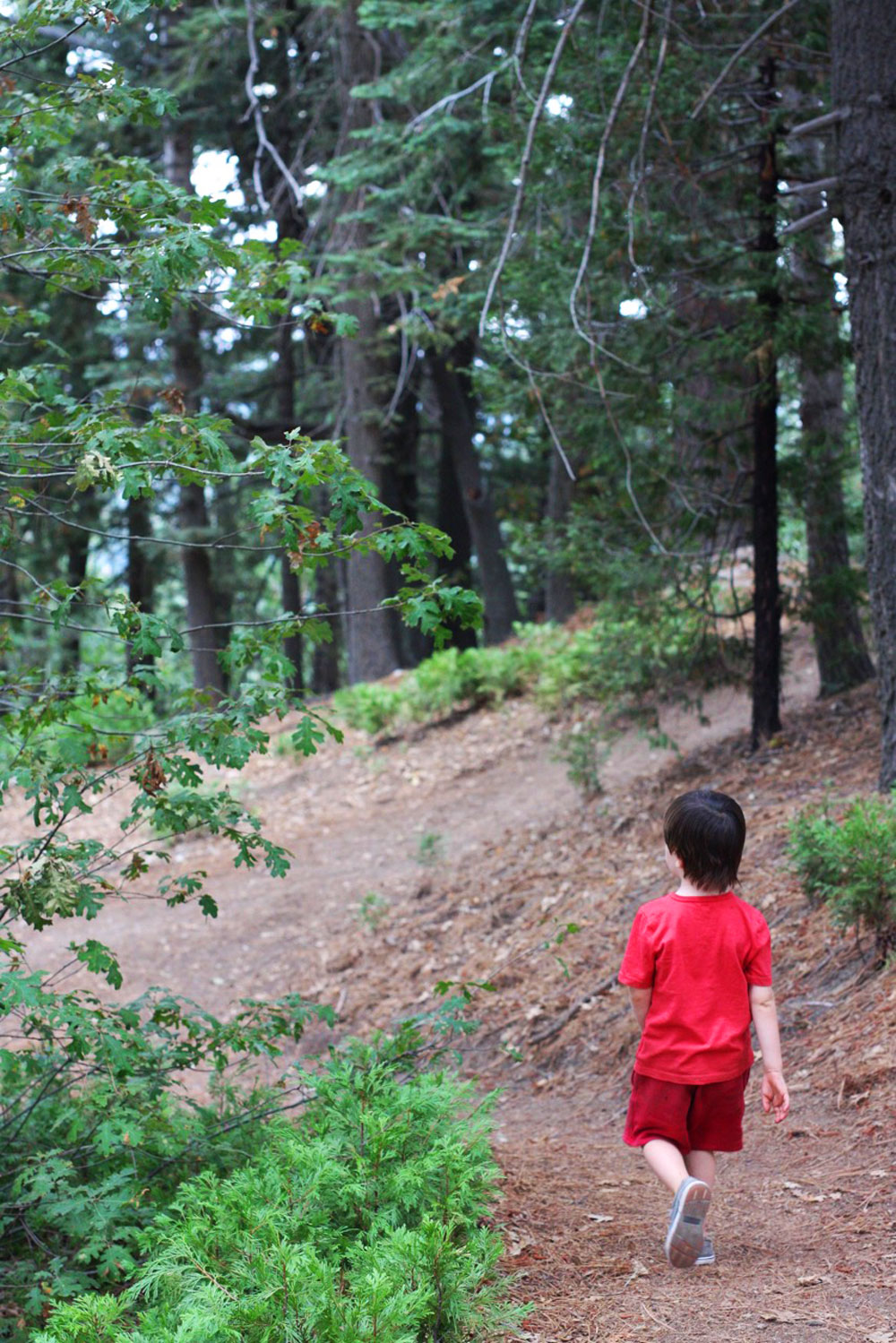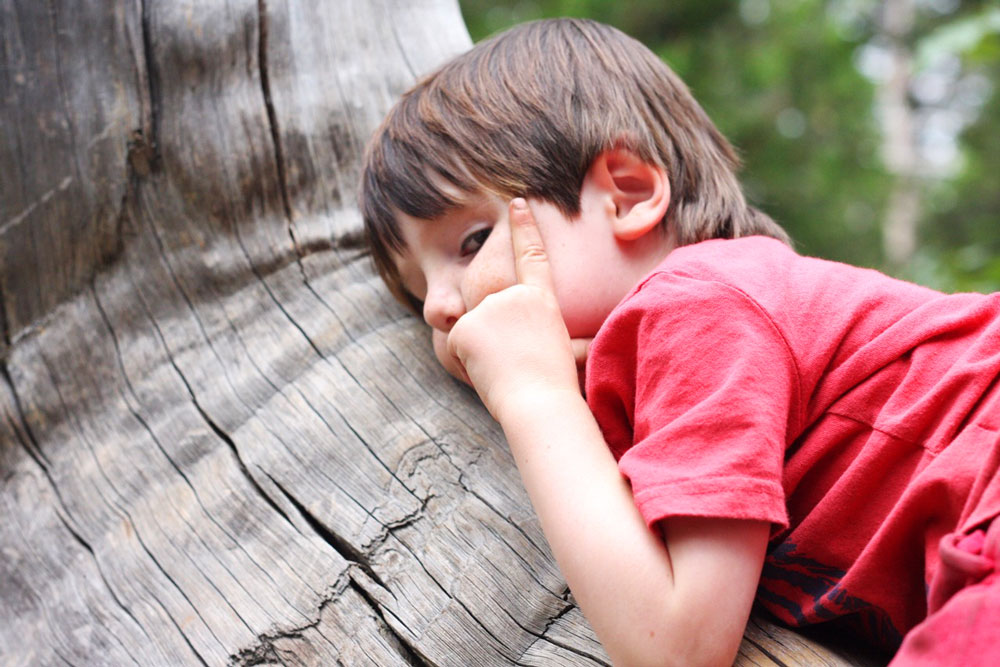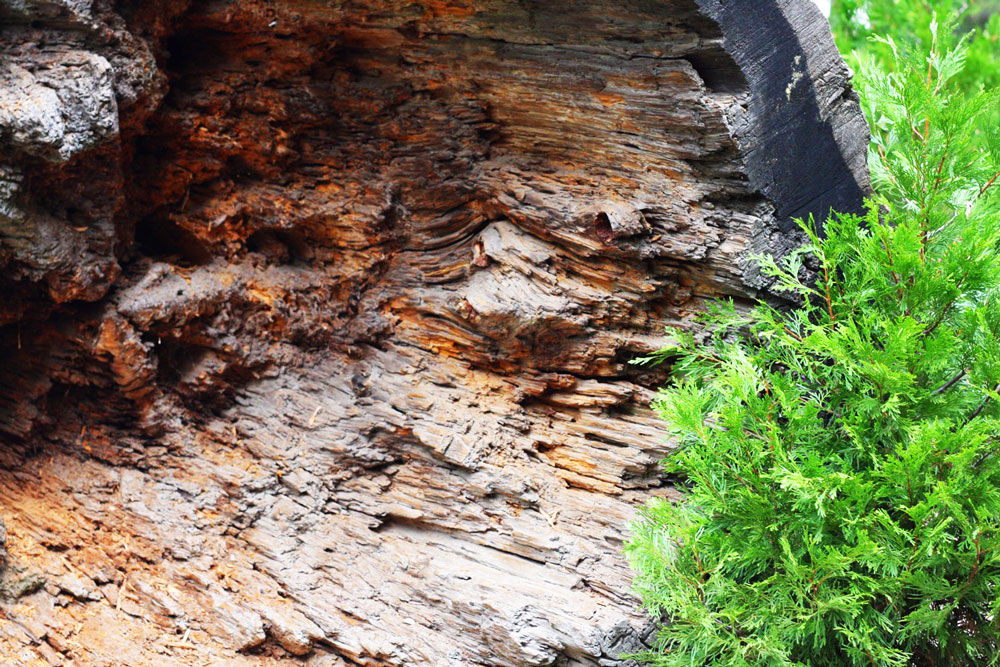 Camping with friends was very different than camping with our small family only, and I liked both trips in different ways. Going to Arrowhead with other people was fun for my children and easier on us, as the kids were easily entertained  by playing with each other. On the other hand, the closeness that our little family had by being forced to entertain each other in Idyllwild was a beautiful thing that I would like to repeat. Does any of you have any recommendations on where to camp next? Also, do you like better to camp with friends or family? and, why? I would love to hear.
Here are some camping tips if you are considering going to Dogwood:
Make your reservations well in advance for this camping location. You can make your reservations here.
Find out if you are allowed to do fires. If not, try bringing a gas fire pit! Yes, gas fire pits are apparently allowed, and they look pretty campfire from a distance.  Of course, not being able to light a real fire and bbq marshmallows is not the absolute perfect camping setting, but the gas fire pit is better than a poke in the eye with a sharp stick.
There are plenty of bathrooms everywhere so you don't need to worry about making a reservation next to one, unless you have small children.
Campsites are big. You can usually fit up to 3 tents, no problem.
I would recommend sleeping on a blow up mattress! It makes your nights so comfy and nice.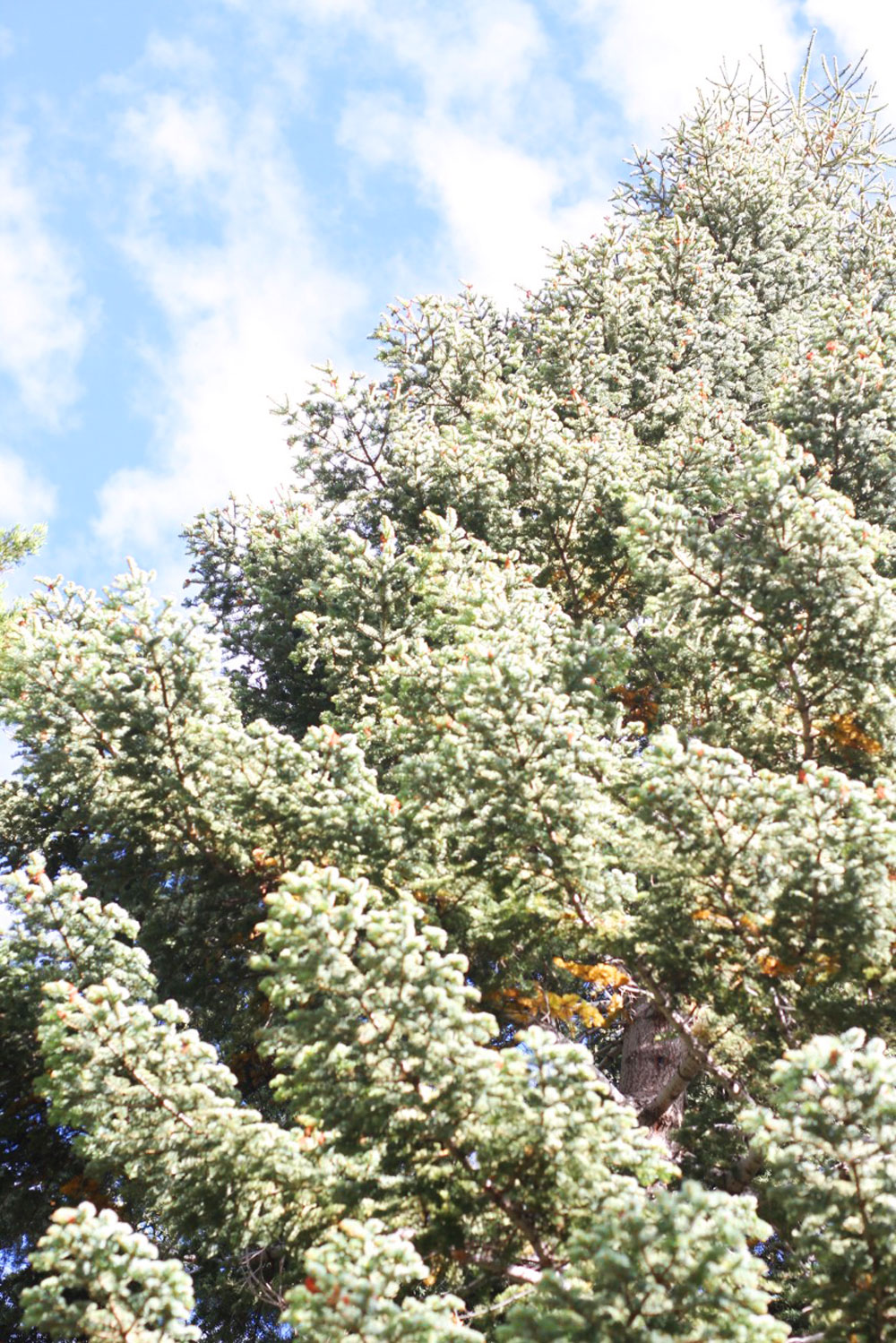 https://jestcafe.com/wp-content/uploads/2015/09/jestcafe.com-camping-in-arrowhead81.jpg
400
1000
Mila
https://jestcafe.com/wp-content/uploads/2017/08/Jest-Cafe-about-design.jpg
Mila
2015-09-22 16:37:31
2015-09-22 17:14:00
Camping In Arrowhead - Our Last Camping Trip Of This Summer