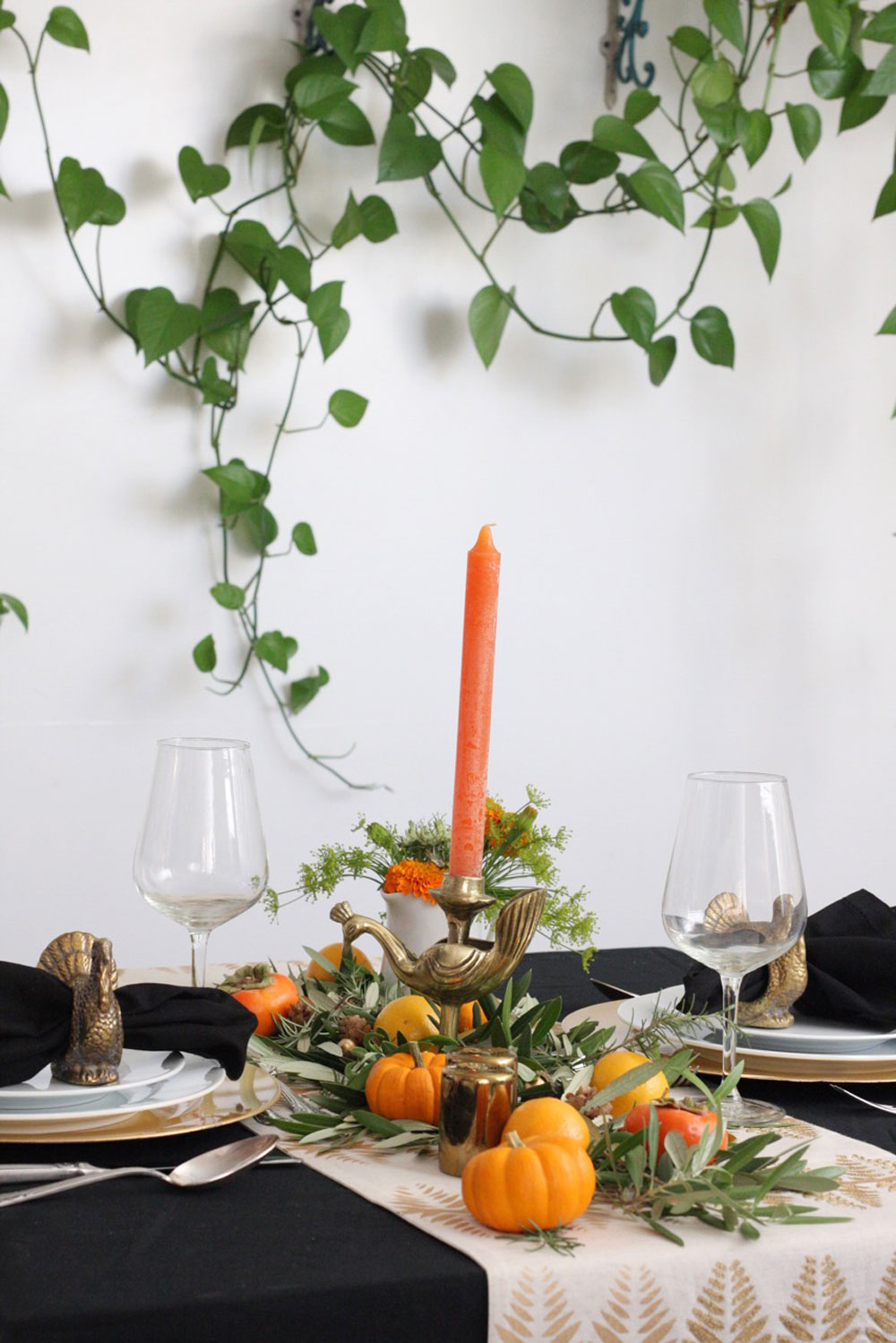 Let's talk about Thanksgiving table decoration, shall we? When I moved to America and learned about Thanksgiving, it instantly became one of my favorite holidays. Why? Because it is all about eating, drinking, and sharing with a LOT of family and friends, my favorite activities in the world. Any excuse to eat and drink is welcome in my Holiday world.
I host Thanksgiving every year. I call it the "orphans" Thanksgiving because we invite friends with no family in LA. George roasts a pig out in the garden, and he cooks the turkey in the oven. We tried doing fried turkey a couple of years ago, but, with small children running around, I get scared about doing that again. He also does the gravy, cranberry sauce, and other food items. As for me, well, even though I love eating, I don't care a lot for cooking, but it doesn't matter because my big contribution is decoration (my husband rolls his eyes at this)! The Thanksgiving table decoration is my thing! I love this aspect of Thanksgiving  so much that I had to do the 2015 Thanksgiving table decoration dry run this last weekend, and I wanted to share it with you, but, before we move on, here is a picture of our Thanksgiving table last year. I posted it to  my Instagram account: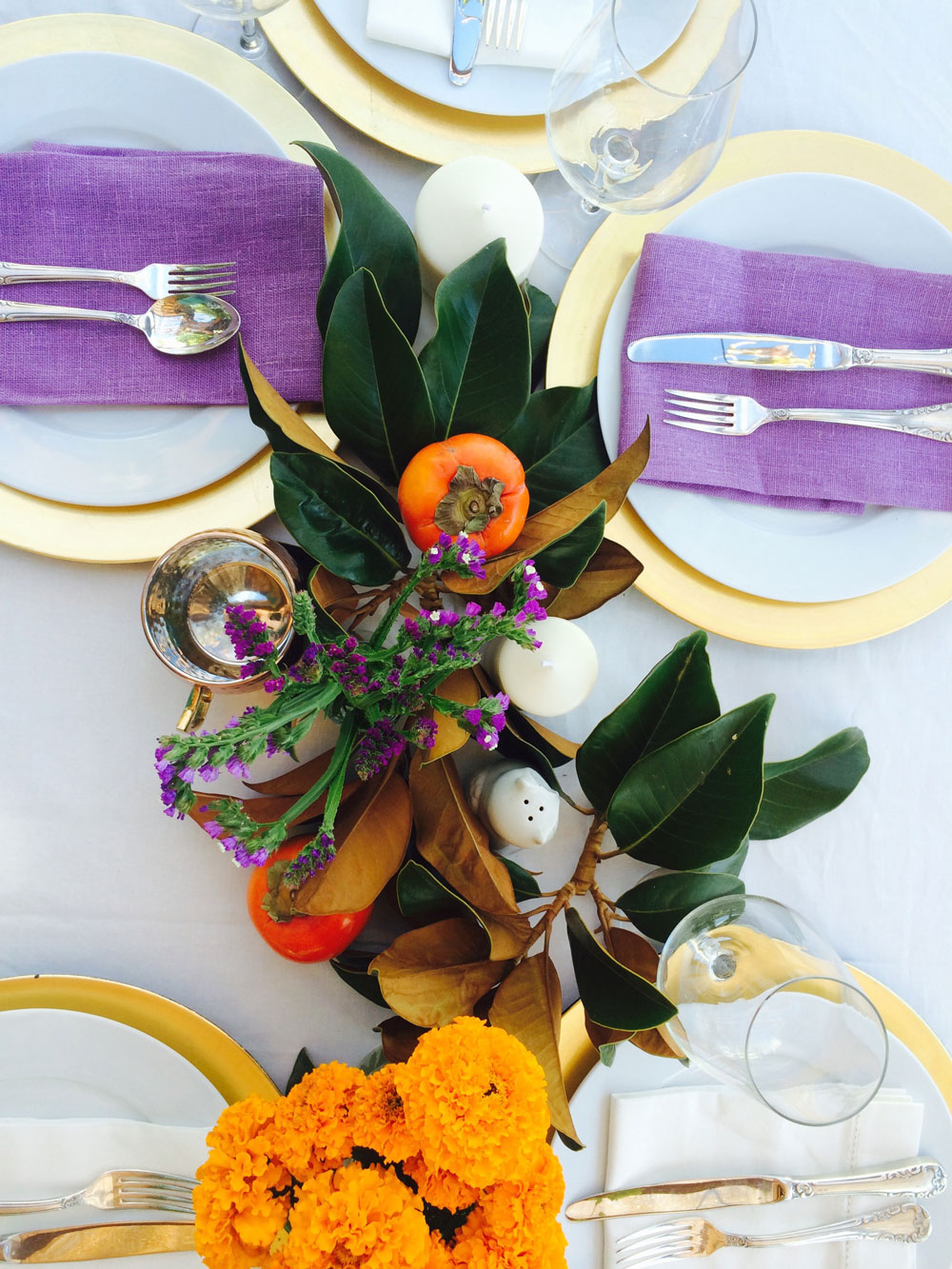 This year, I knew I wanted to use black tablecloth because it is unusual and colors really show on a black background. I bought these tablecloths. Then, on my search for decorations, I came across this candleholder and table runner, all from the Nate's Berkus Target collection.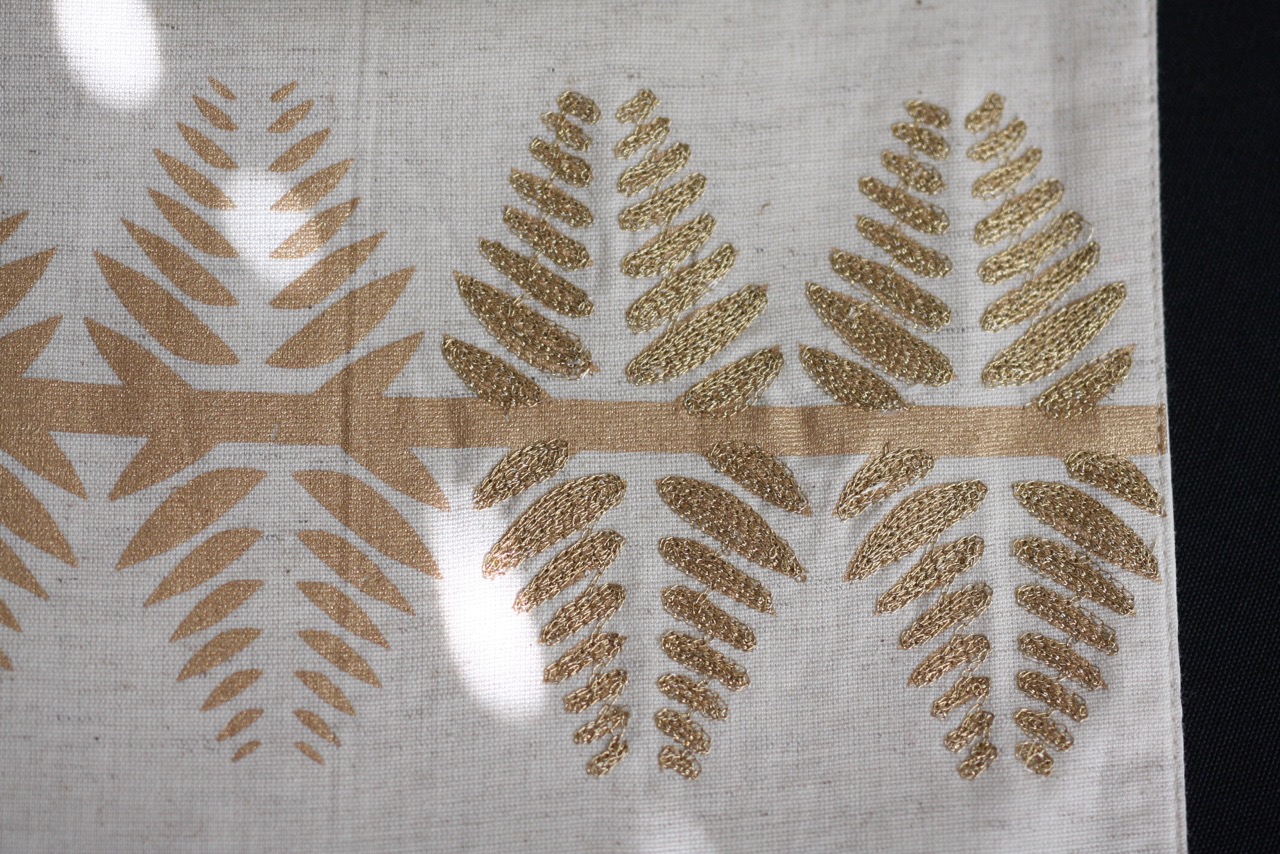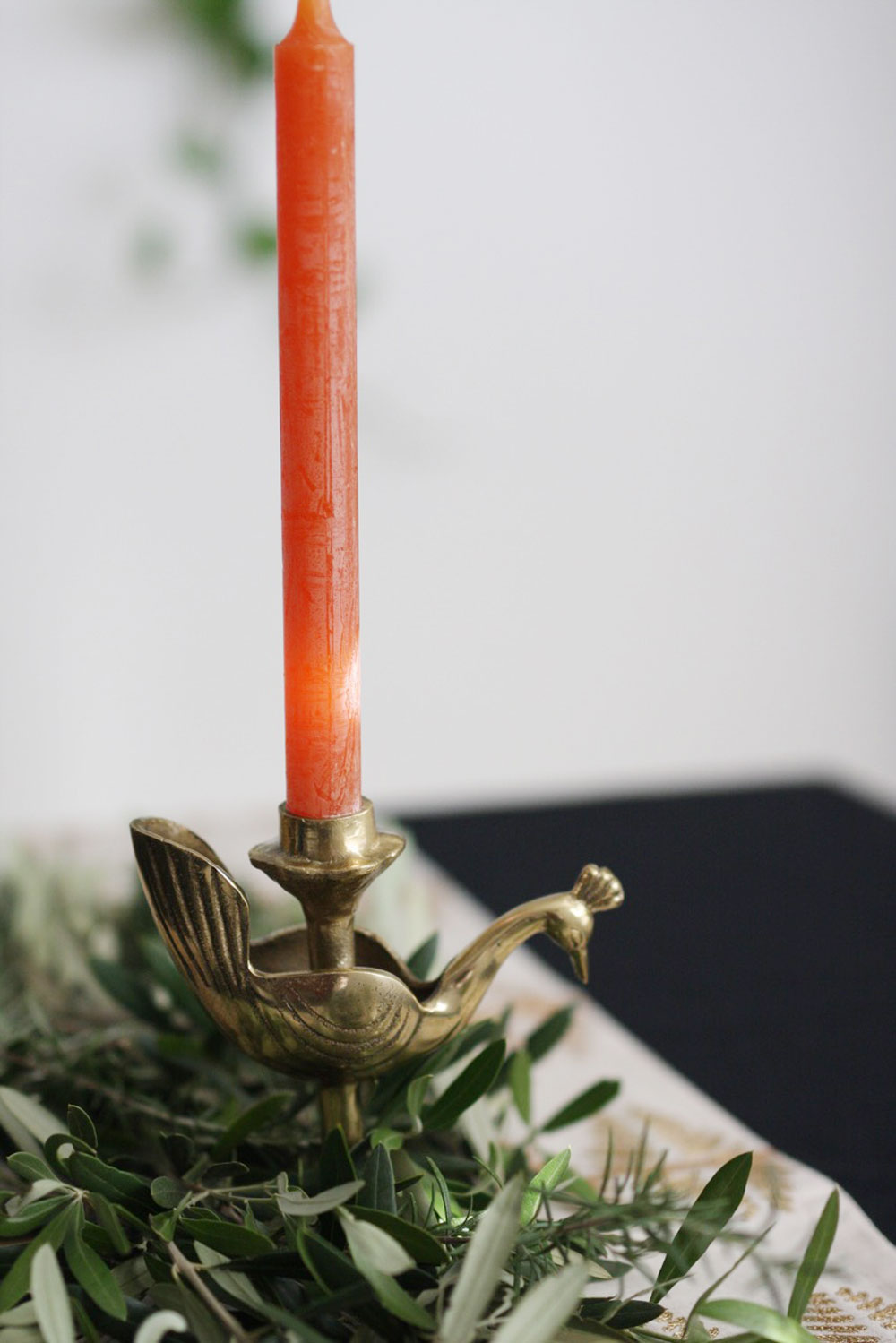 I also wanted orange candles and I found just the right ones at Pier One. For the garland on the middle of the table, I wanted to use branches from olive and rosemary trees, because I have those trees in my backyard (free) and they are beautiful. Last year, I used branches from my magnolia tree on our front yard. They looked really good too, but you can't use the same green decorations two years in a row, can you? In choosing branches for the garland, I have found that a lot of greeneries will work. You can be very creative about your choice. Finally, to add some extra color, I decided to include tangerines for an orange color touch that went together with the candles. Here is the first the result.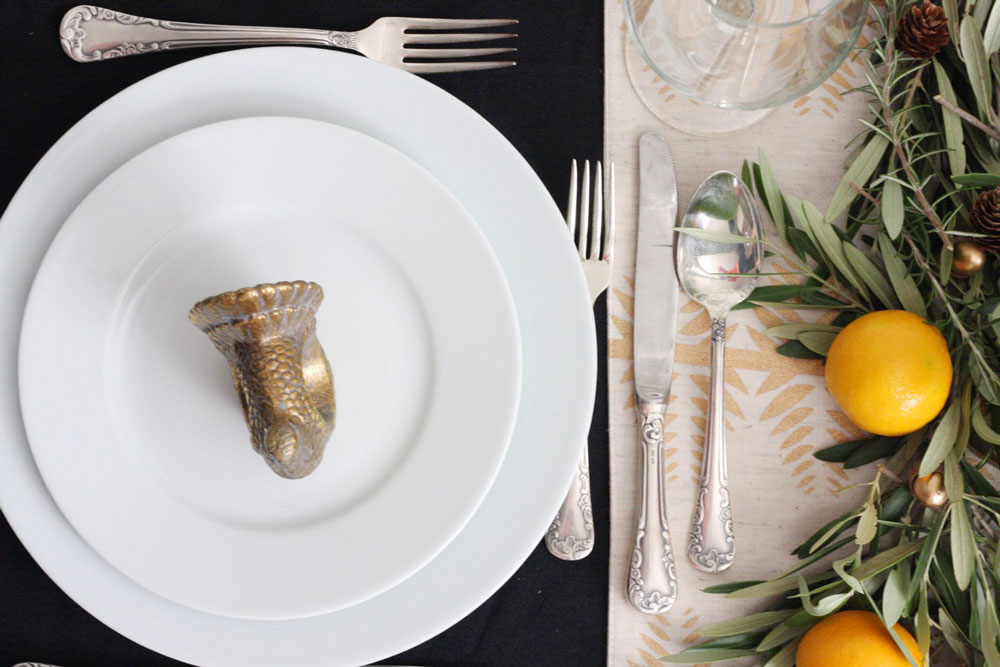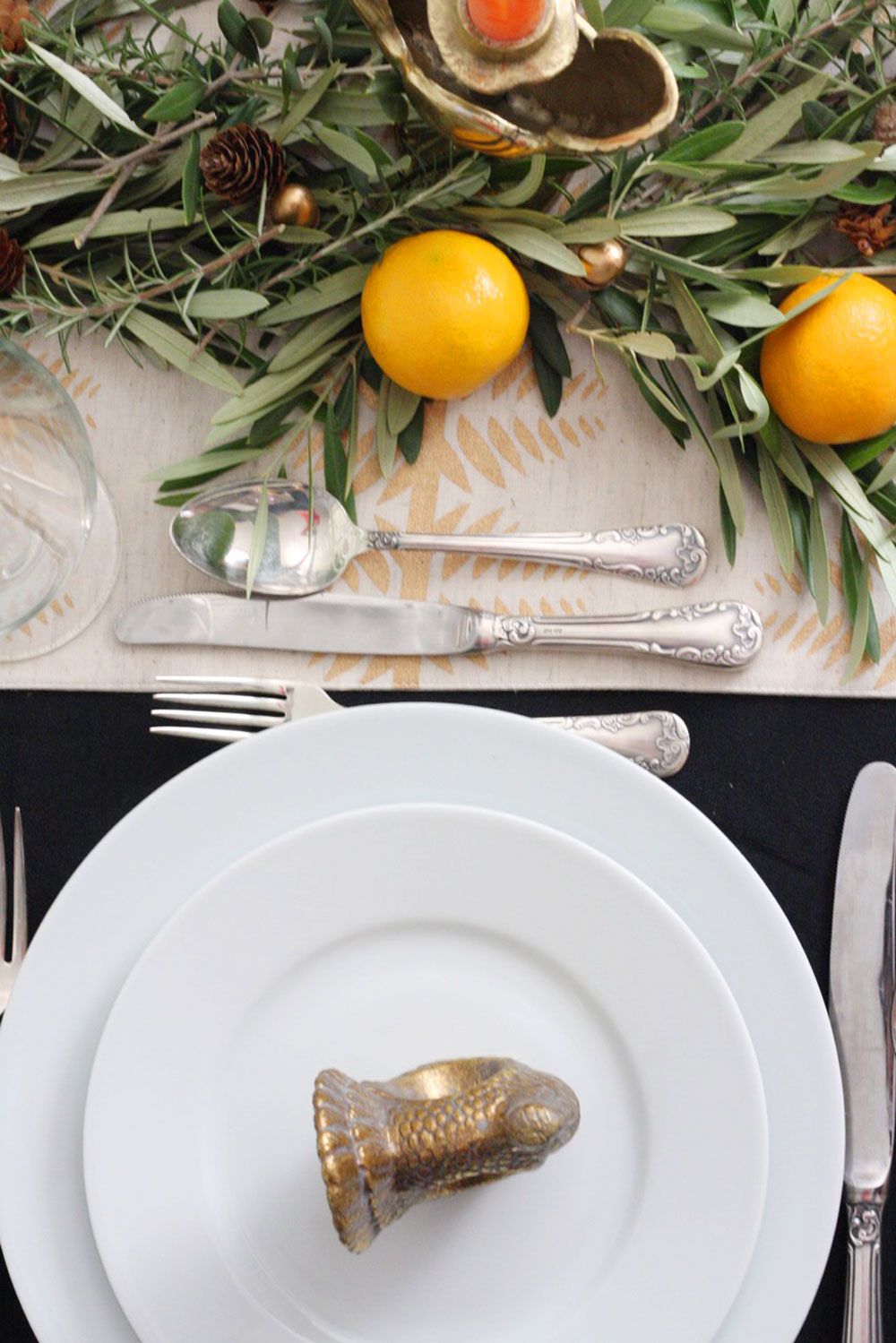 Something is missing, right? Also, I didn't know which color to use for the napkins. Initially, I wanted a color napkin (orange or gold maybe?), thinking that the black tablecloth was enough black for the table. I also bought these turkey napkin holders, and I tried them out. Take a look.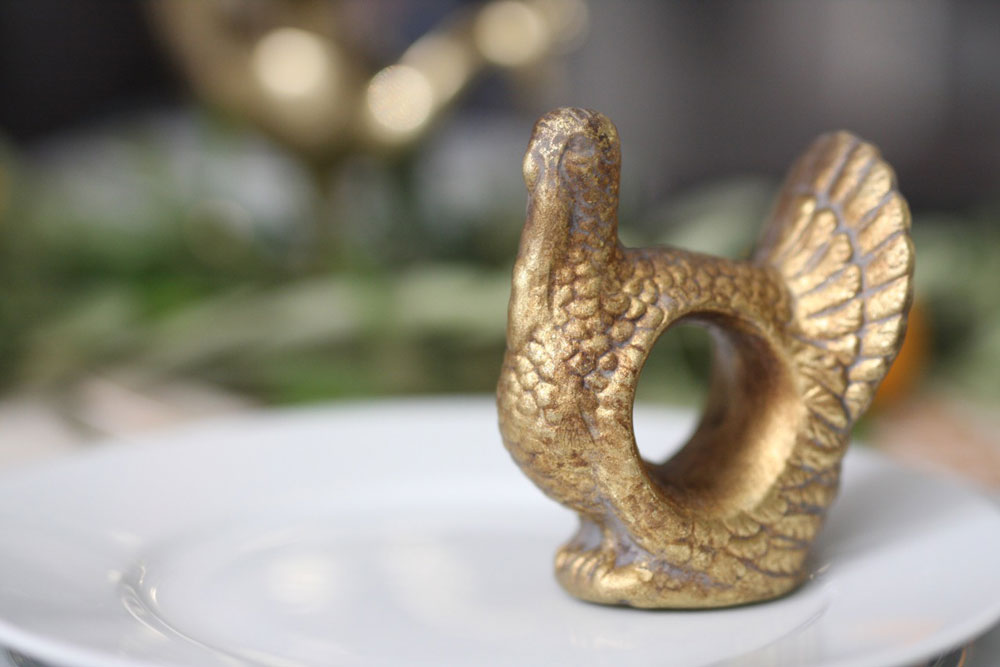 After this experiment I realized I DEFINITLEY needed black napkins. No other color would do, so I run to Target to get them. I got the last ones in the store, lucky me. I also decided to use gold decoration plates at the bottom of the plates, like last year; I added pumpkins and persimmons to the garland, a small flower arrangement, and here is the result: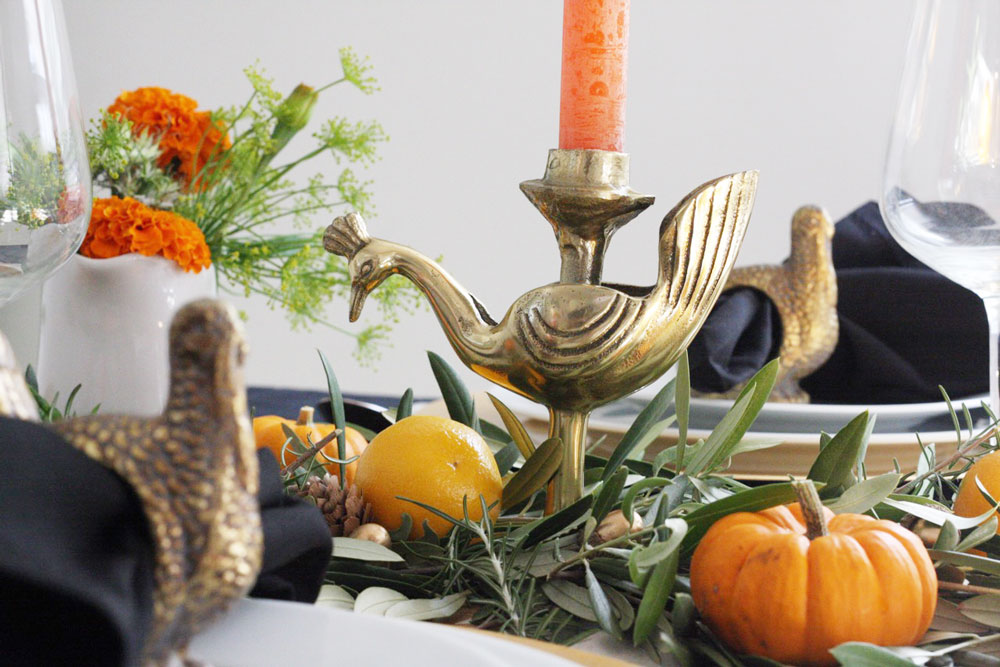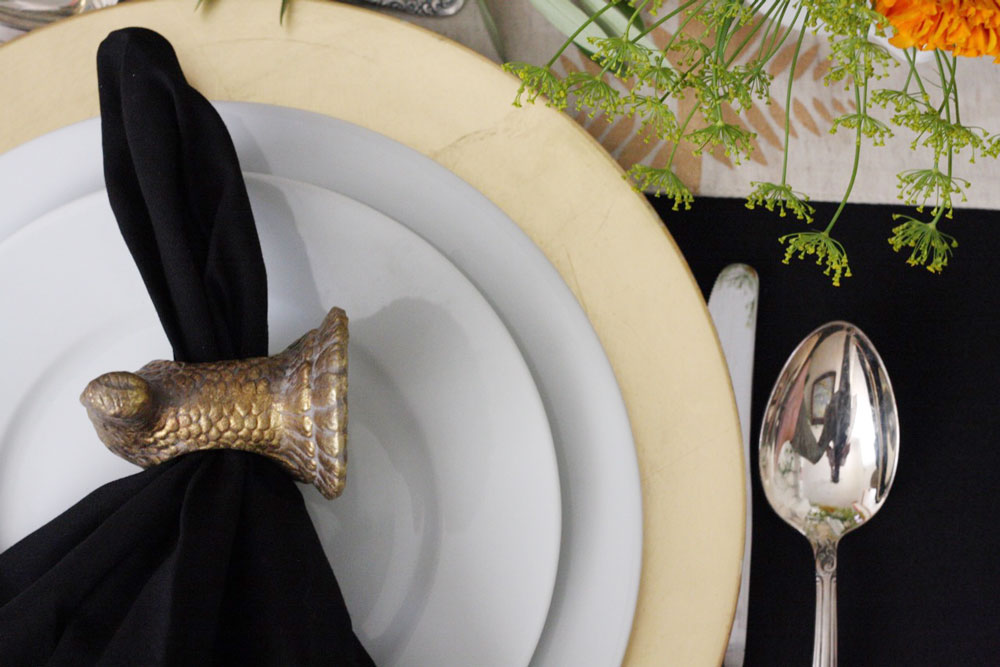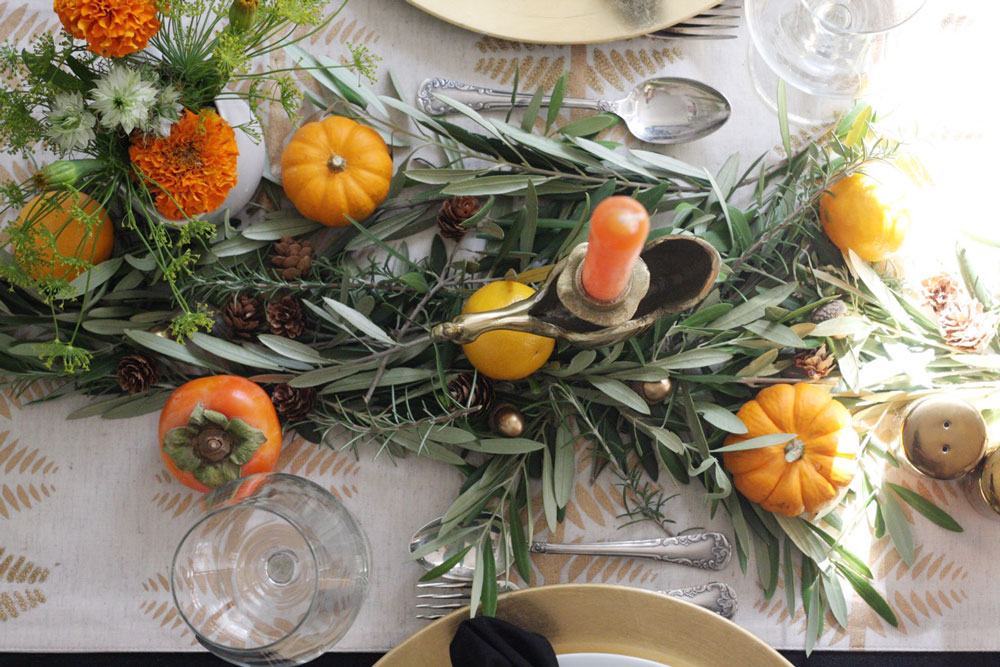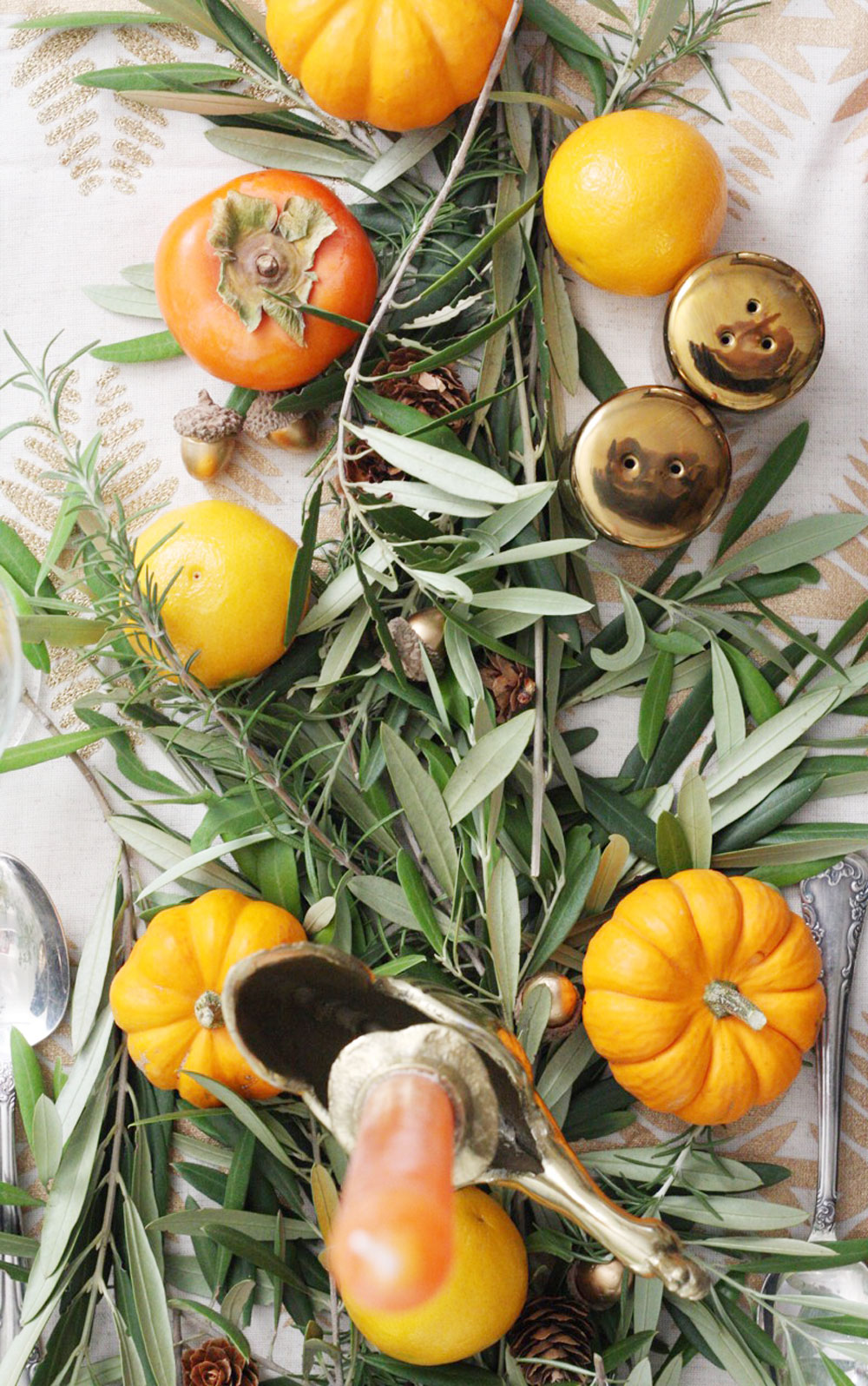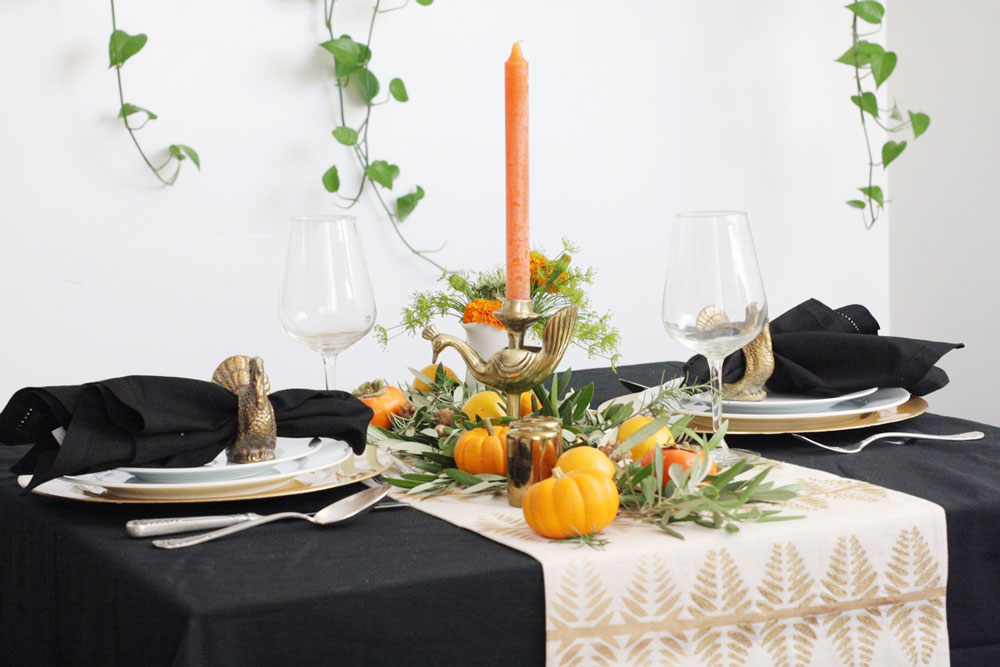 Much better, don't you think?
It would be better with gold silverware, I know, but I don't have a set and I don't want to spend money on it, plus, I have this gorgeous, silver silverware that my mom gave me and I want to put it to good use.
About the flower arrangement, I tried adding purple flowers to introduce another color to the scheme, but it didn't work. Keeping the table with an orange color theme seemed to be the best, don't you agree?
Now, for the actual Thanksgiving day, I will add tea candles and set up the table for 14 people. I am truly excited!
What are you doing to decorate your table? I would love to know. I would also love to hear about any amazing dishes you are going to prepare.
Here are more pictures of the final Thanksgiving table decoration. Hope you like them.
PS: This post was a lot of work! and my husband wasn't here this weekend, so you can imagine how much I would appreciate some kind of encouragement. Ha!
https://jestcafe.com/wp-content/uploads/2015/11/jestcafe.com-thanksgiving-table-setting101.jpg
400
1000
Mila
https://jestcafe.com/wp-content/uploads/2017/08/Jest-Cafe-about-design.jpg
Mila
2015-11-09 17:22:08
2015-11-10 14:08:39
Thanksgiving Table Decoration - Some Beautiful Ideas