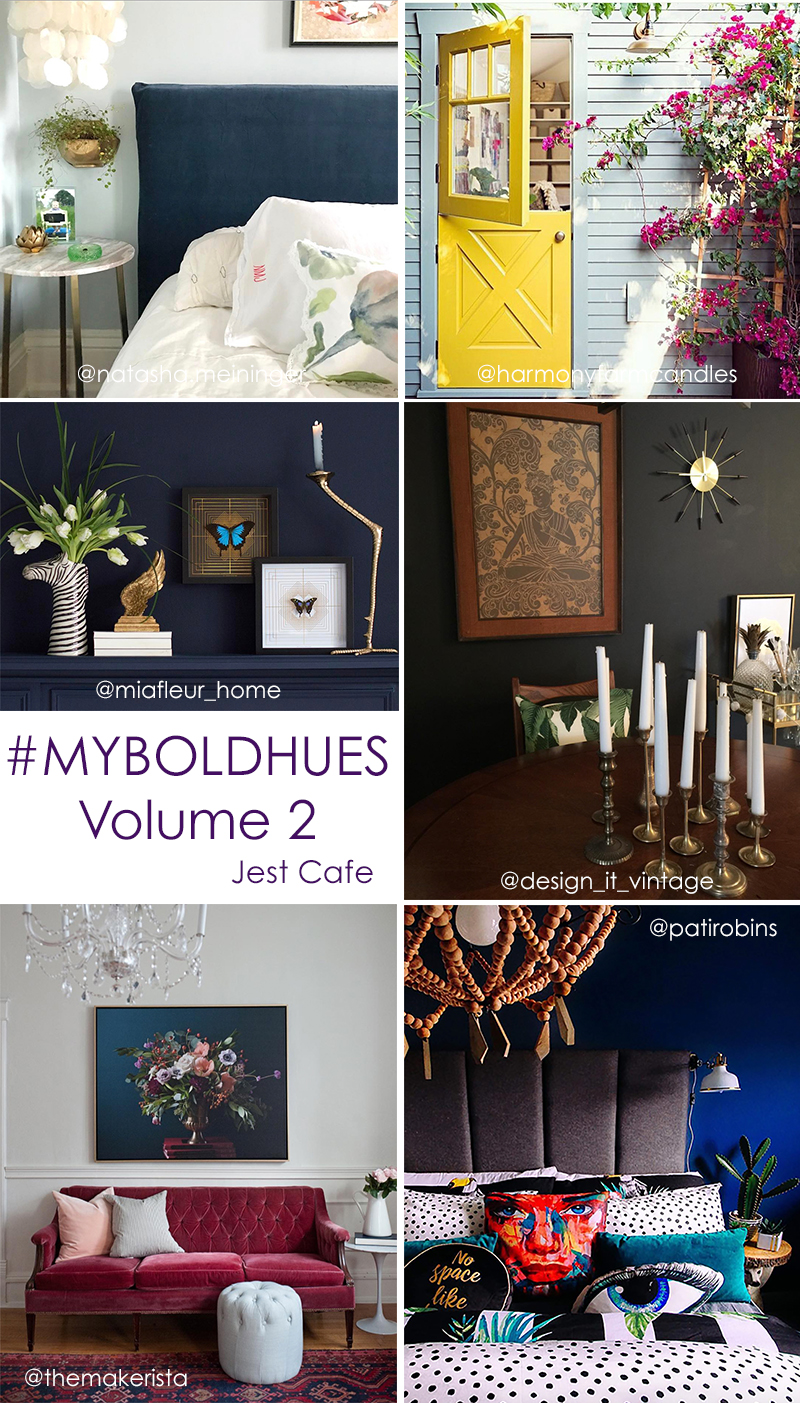 The #MYBOLDHUES IG feed keeps on getting better and better.  Lots of amazing accounts out there. This month I chose images with moody and darker colors, not sure why… maybe related to the constant rain we have had in LA for the last month?
Rain has been pouring down non-stop around here! We are very happy because it has helped fight the drought plus our grass has never been greener. I don't think LA plants have ever been happier, but my soul feels wintery and dark, hence, the choice of pictures.
OK, let's get to the wonderful images we had last month!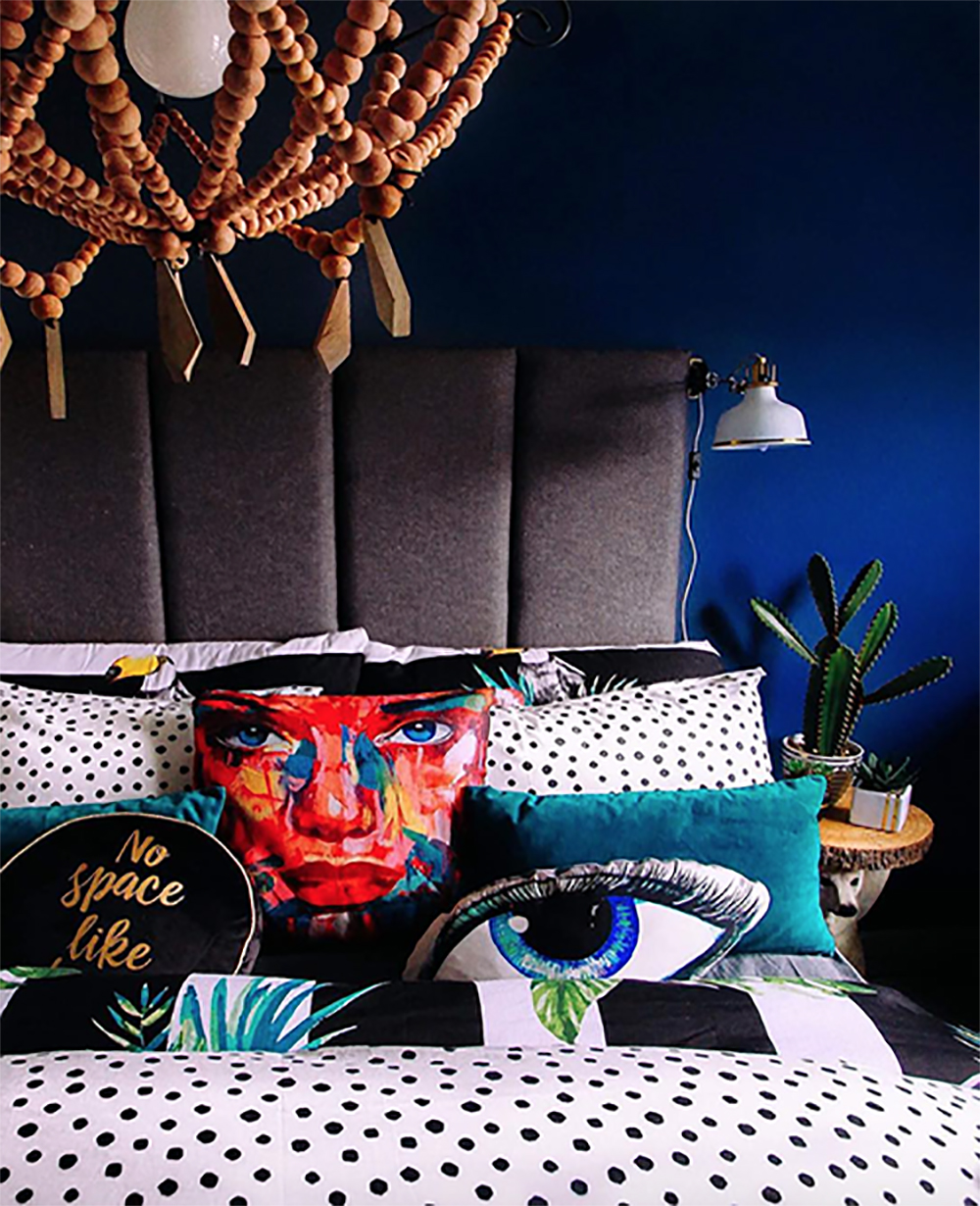 The image above by @patirobins is ALL over amazing: dark blue walls, colorful pillows, cute headboard, beautiful lamp,  chic planters, and a cactus for the side table! I need this room and this style right now, please.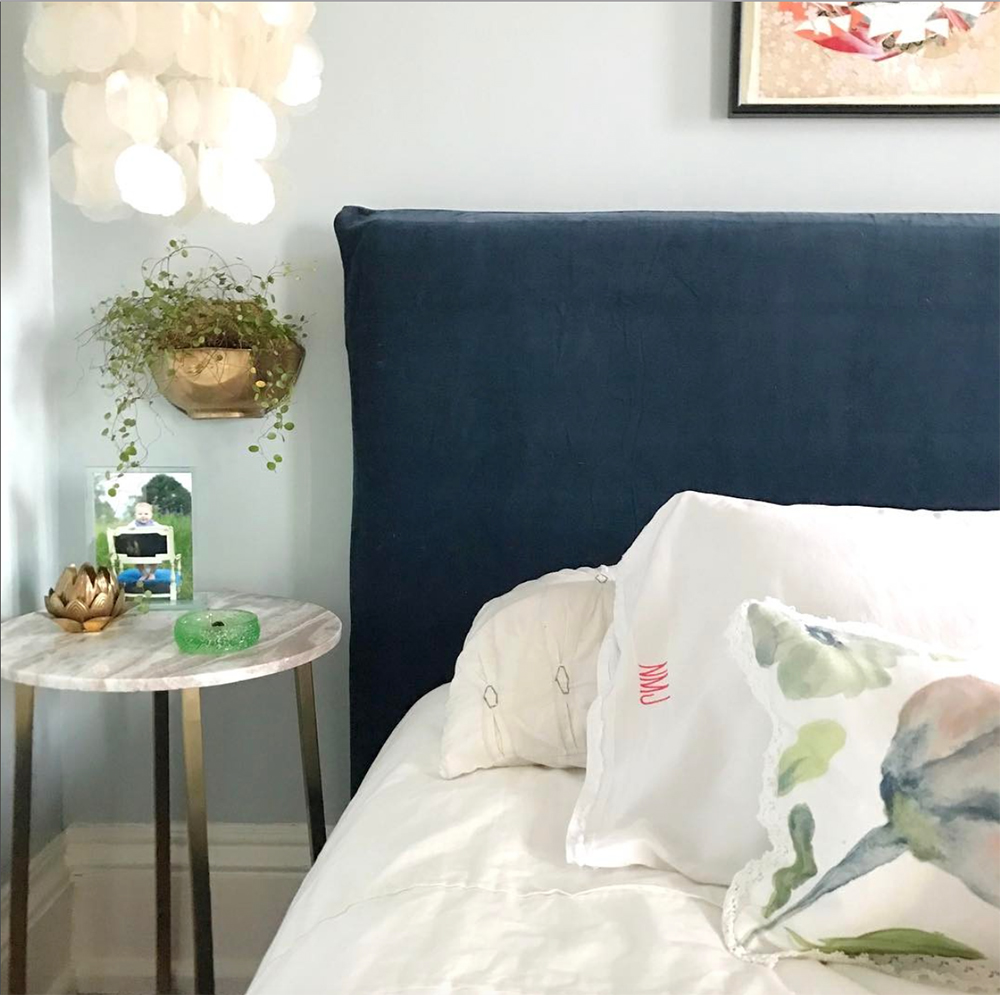 Because I am a sucker for plants and planters, I immediately saw that gorgeous brass planter hanging from the wall. After taking a secret vow that I will find a similar planter for my life in the future, I took a look at the rest of this photo and realized that this room has a lot more things going on for it than the planter! The blue velvety headboard, side brass/marble table, and those pillows for example?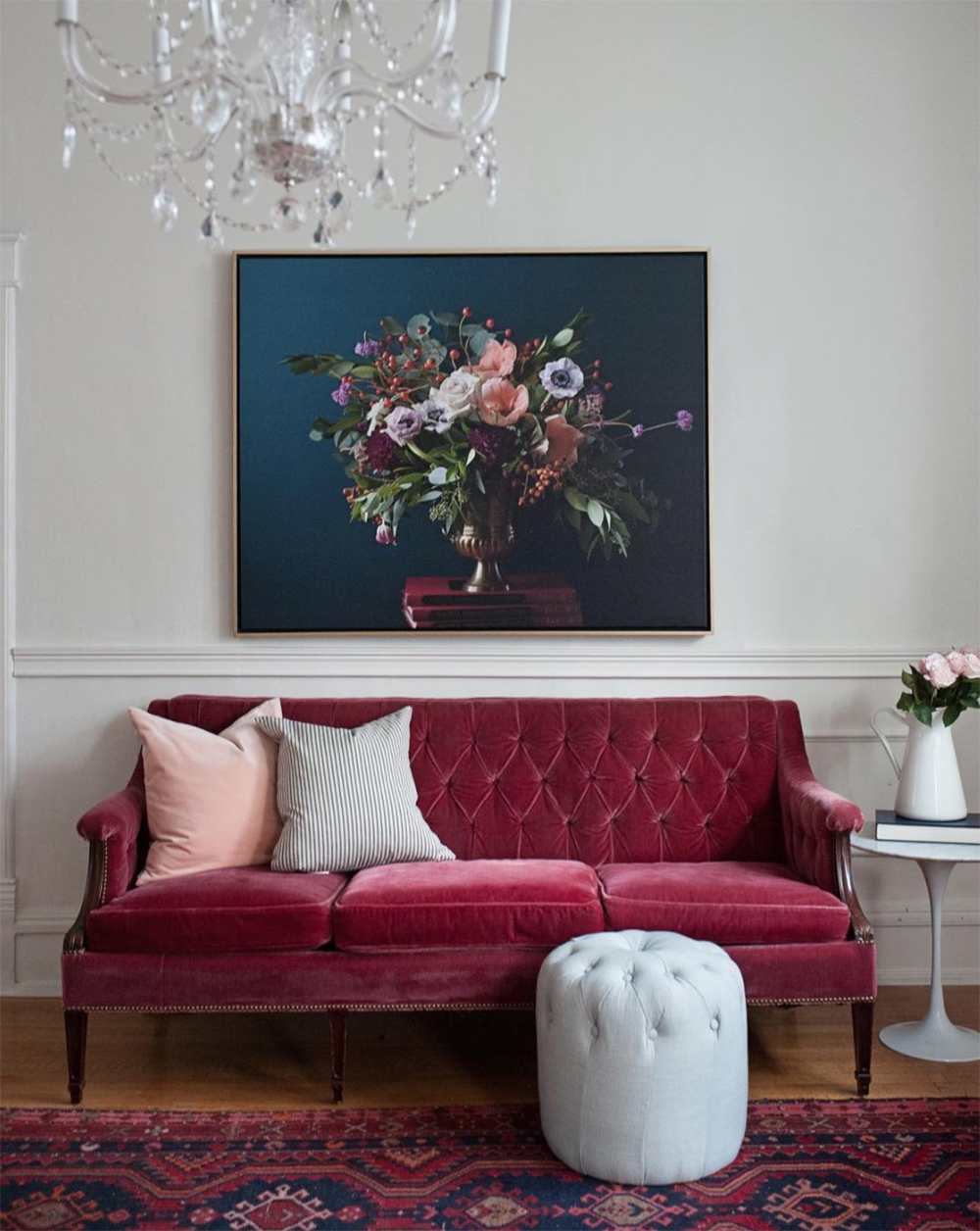 Gwen from The Makerista blog has impeccable taste, there is nothing else to say about it. Every time she posts an image to the #myboldhues tag I am attracted to it. Also, can somebody get me that couch and that picture of flowers hanging on the wall right now, please?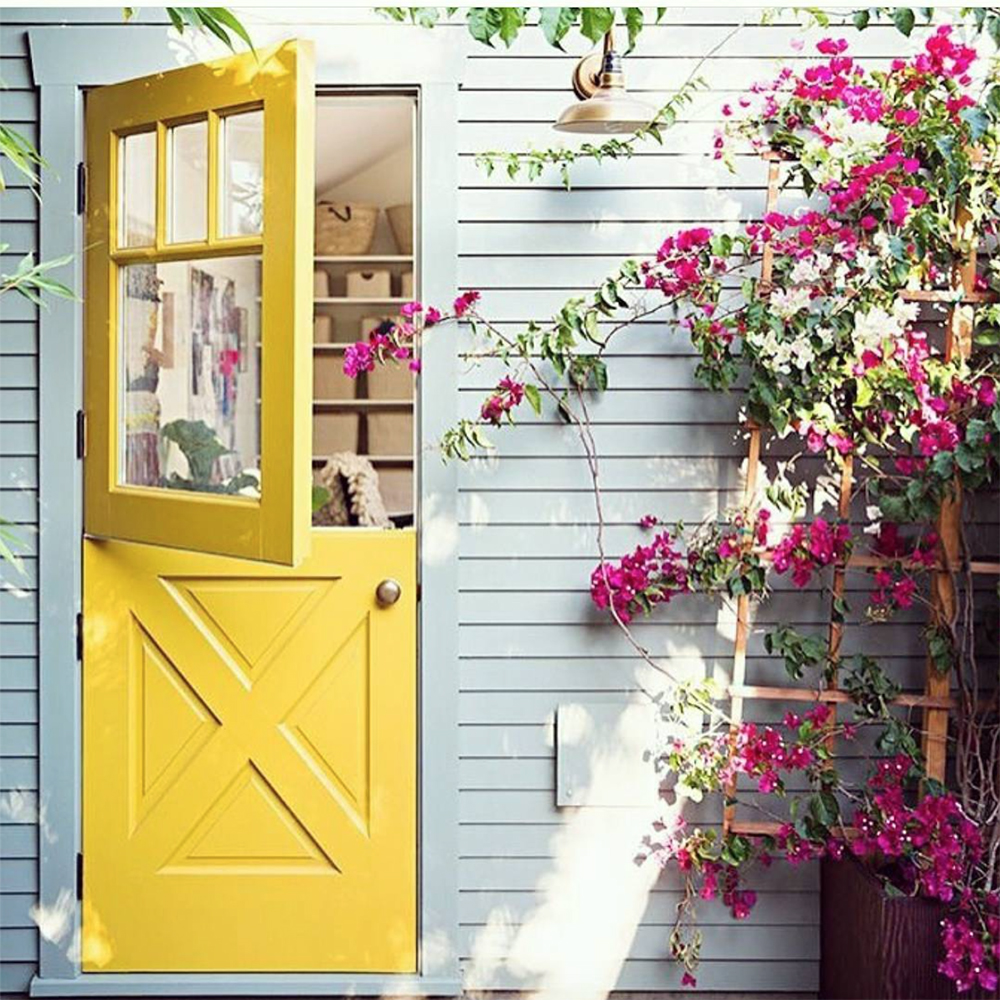 Pink bougainvillea, yellow farm door, brass sconce… @harmonyfarmcandles has my color love.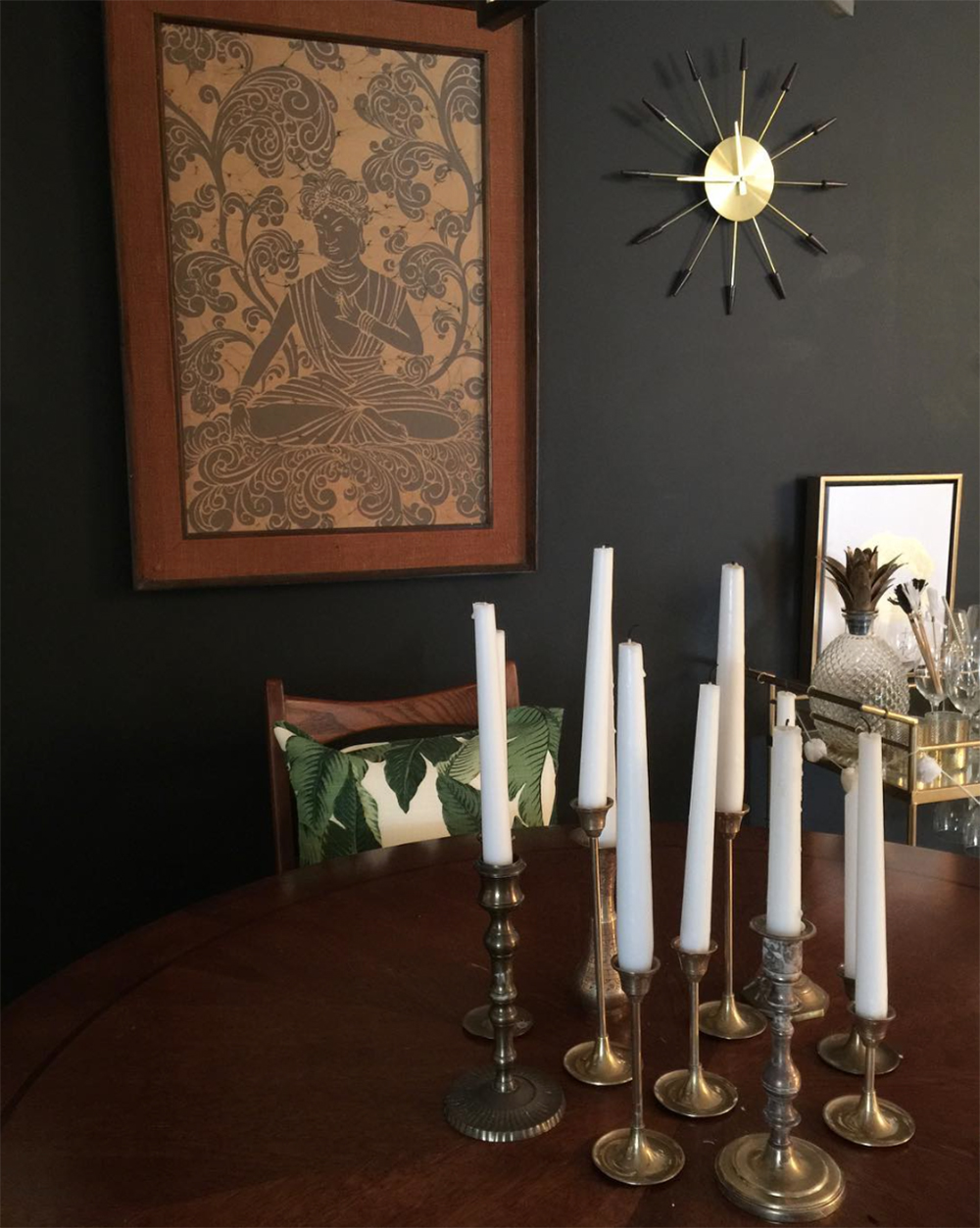 @design_it_vintage
Ok, I love the black walls and the greenery pillow in this image, but my real love here are those vintage candle holders. #collectionbrassgoals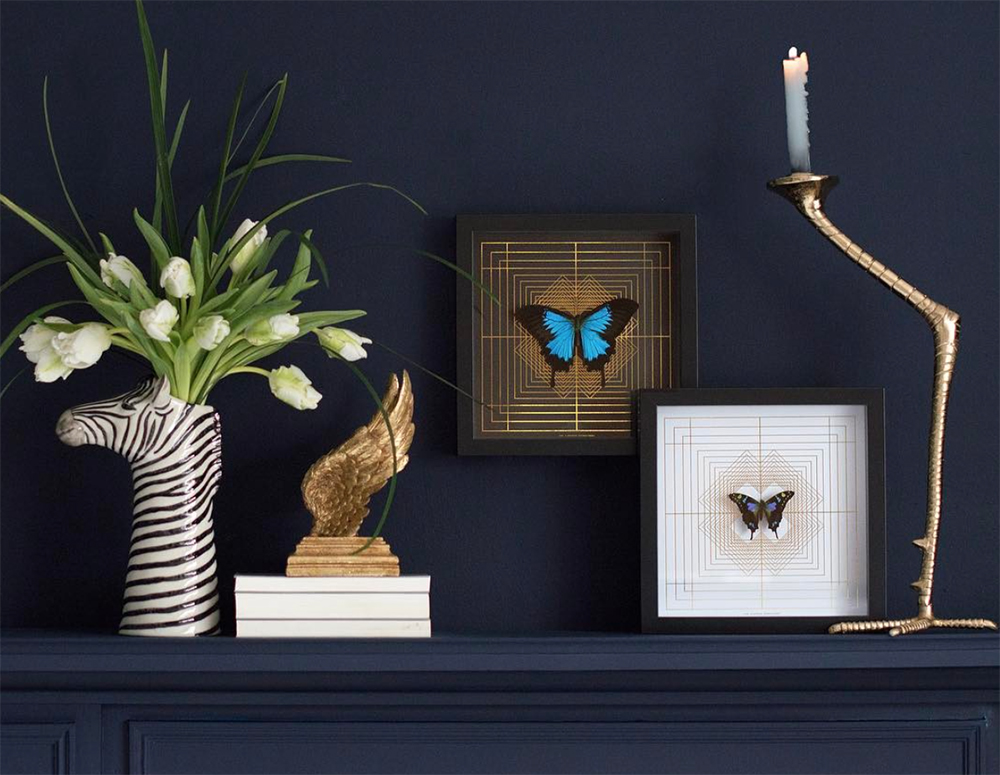 Blue, blue, blue and more blue. This wall color is perfect in so many ways, but the best aspect of it is how it makes all the elements on this mantle shine. Let's look at them, but REALLY look at them. Zebra planter? YES. Wing bookend? DOUBLE YES. Rooster leg candle holder? TRIPLE YES. Cute framed butterflies? YES FOR INFINITY… And I will stop shouting now. You are welcome.
Thank you so much for stopping by and don't forget to keep on tagging your photos. #MYBOLDHUES feed is a place where people can share spaces, projects, and moments that are full of color.
We will be featuring our favorite posts on the last Wednesday of each month so, please, tag along to participate!
Now, for inspiration, go and take a look at the images featured by my partners in color crime:
Ariel from PMQ for Two, Jess from Domicile37, Cate from Style Mutt Home, Karen from Copper Dot Interiors, Angela from Blue i Style, and Emy From Semi-Gloss Designs
https://jestcafe.com/wp-content/uploads/2017/02/myboldhues-vol2PIN.jpg
1403
800
Mila
https://jestcafe.com/wp-content/uploads/2017/08/Jest-Cafe-about-design.jpg
Mila
2017-02-22 03:00:46
2017-03-02 17:55:37
My Bold Hues - Volume 2